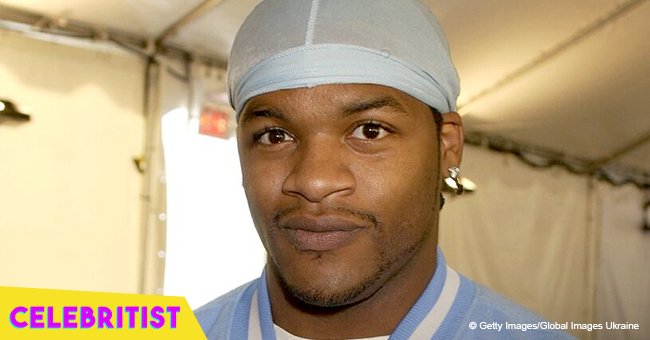 Soul singer Jaheim looks unrecognizable in his birthday photos
Jaheim is a changed man, and not just physically. The singer looks so different from the guy we all knew some years ago, a change he attributes to his changed lifestyle. Keen he is on letting his fans know what he is up to and so Jaheim has been ignoring negative feedback and staying accountable to his fans.
Jaheim of the "Put that Woman First" hit song has not been making music for a while, and so his fans somehow forgot him for a while. After being away for a long minute, the singer is back but he looks like a shadow of his former self.
While he looks quite happy, Jaheim looks gaunt too and so some fans made fun of his new looks. The singer made it clear that he has changed his diet into a plant-based one and has been meditating as well. He floods his Instagram page with photos of vegan meals and self-care posts, which is quite unusual of his old self.
For his 40th birthday, a bearded Jaheim posted about his day that started in a chilled manner and probably ended it the same way. The sold Jaheim would have been out partying with lots of booze.
"This is how I started my Birthday CelebrationAte before the sunrise took a walk around my property and I looked up to the shy sun covered by clouds and said to the universe thank you for this day thank you for each day. Went back inside for a massage in my lovely chair haha love this chair I believe it's a freak it messages everywhere lol and then I kinda fella sleep right in the chair hahaha nice and easy does it every time and of course I woke up and dove in the bed and I have been celebrating life since I woke up."
As Celebritist reported, the singer has had a successful career in the past with one of his albums, "Ghetto Classics" debuting at number one on the Billboard 200 in 2006. It sold 153,000 copies in its first week alone. He seems to be plotting a comeback if one of his Instagram posts is anything to go by.
"How does the sound of a brand new jaheim hot summer record sound to you would you all like that? do you believe in hot summer music. Because word I'm hearing is something you all Been longing for and I'm not just talking, but they asked me if you the people are ready for something so amazing with a few newly treats up my sleeves and I know your gonna love it."
Even with fans making fun of his new looks, Jaheim seems happy.
Please fill in your e-mail so we can share with you our top stories!