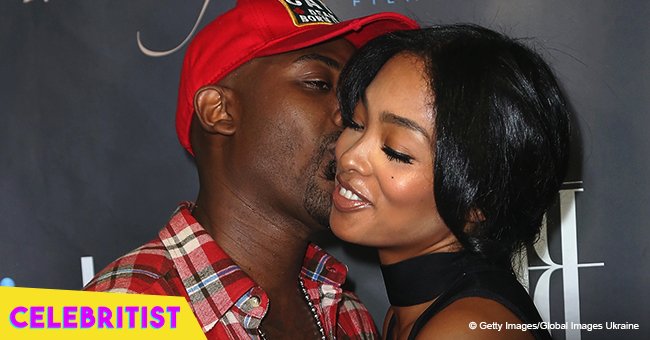 Princess Love and Ray J's newborn daughter is the spitting image of her mother in recent photos
Ray J's new daughter is already looking so much like her mommy Princess. The two can't get enough of her and have been posting photos of her endlessly. She could start looking a little like daddy as she grows, but she is currently a spitting image of Princess.
Ray J and his wife Princess are finally parents and they can't seem to get enough of their new statuses. They have been posting photos on Instagram to celebrate their newborn who currently is a spitting image of her mother.
On a recent post, Ray J emotionally thanked his wife for the best gift he could ever ask for.
"I just wanna say to you @princesslove I LOVE YOU! I'm so Proud. This has been life changing for me. To watch you go thru all of this for us to have this beautiful Ángel! I have so much more respect for u in so many new ways- you have humbled me to the highest level- if I ever doubted you or didn't show it, I am so so sorry! You are my heart and soul! I will always be there for you 4LIFE! and even in heaven!!! THANK YOU THANK YOU THANK YOU- and to all the women who have been down this journey I love and respect you- and I promise to show that! and to my beautiful wife this is just the beggining of the best time in our life!!! you are my true soulmate and I love you soooooo much!! #NewParents #BabyLove @rayjnprincess #Godsplan"
The reality star then went on to share yet another emotional post for his daughter. "I Never thought I would feel God move thru me like this!!! You are my heart and soul!! I will die 4 you! You are the true meaning of love! Your sooooo special I couldnt stop cryin when you were born. I will be there 4 you every minute of the way. I will be the best Dad in history! Thank you God for giving me some1 to really live 4!"
Melody Love Norwood, their daughter, seems to have enough love to last her a lifetime.
Please fill in your e-mail so we can share with you our top stories!