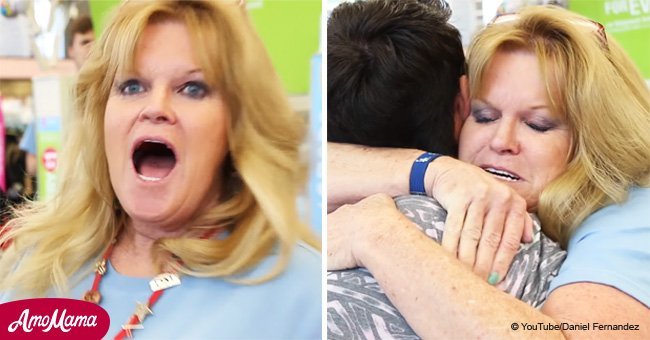 How YouTube personality Daniel Fernandez pranked struggling cashier
YouTube star surprised a cashier with a thoughtful gift, but he couldn't stop himself from playing a trick first.
Magician Daniel Fernandez decided to try something different during one of his episodes for his YouTube channel. Instead of doing regular magic tricks, he wanted to surprise a cashier, Debbie, who works at his local Walgreens with $500 cash.
Fernandez wanted to do something good for Debbie because he found her always smiling and trying to make everyone around her smile.
He also found her to be a warm and kindhearted person who was always asking about everyone's wellbeing and was always "awesome" around people.
"Debbie is awesome! She's always asking people how they are, not superficially but really. She's always cracking jokes and making people smile. And she's always giving people smiles," Fernandez told his audience at the beginning of the video.
Fernandez also revealed that he was impressed by Debbie's hard work and tenacity. "It doesn't matter if I'm here at 2 AM or 6 PM, she's ALWAYS working," he added in praise of the cashier.
So, realizing that Debbie might be struggling with some kind of financial trouble but was still trying to make everyone around her happy, Fernandez approached her with $500 cash.
However, he wanted to give the money to the woman in his own style. He wanted to trick her a little before handing over the money.
After approaching Debbie at the counter, he told her that he was buying a card for his girlfriend. He also told her that he wrote a note inside the card which he would like her to read before he purchased the car.
A bit unsure, Debbie started to read the card and was impressed by Fernandez's effort. She even told him that it was a "sweet gift" and his girlfriend was going to give him "hugs and kisses."
Finally, Fernandez gave her his surprise revealing that the gift was actually meant for her. Debbie could not believe him for a moment, but when she realized it was true, she could not contain her emotions.
Please fill in your e-mail so we can share with you our top stories!