Queen Elizabeth gifted a smaller version of her earrings to Meghan Markle
Duchess Meghan, the 36-year-old Royal family entrant, arrived in style when she traveled with Queen Elizabeth II to Cheshire on their first official trip.
The trip follows just one month after Meghan married Prince Harry, and the duo traveled to Cheshire by train. They enjoyed each other's company and could be seen giggling. 
Eagle-eyed netizens also observed that Meghan wore a set of pearl earrings similar to a pair the Queen was wearing. 
The elegant jewelry can be seen in this photo shared by Kensington Palace on Instagram. The photo was taken at the opening of the Mersey Gateway Bridge
It was initially reported that the earrings were purchased, but Royal correspondent for The Sun in London, Emily Andrews, clarified. 
According to Andrews, Buckingham Palace confirmed that the pearl earrings set was a gift from the Queen to Meghan. 
'Yes they are a present from [Her Majesty.] We're hoping [Buckingham Palace] will give us a bit more info but [in my honest opinion] the pearls look old, not new.'
Emily Andrews, Twitter, June 14, 2018.
She believed that the earrings likely came from Queen Elizabeth's personal collection, rather than newly purchased.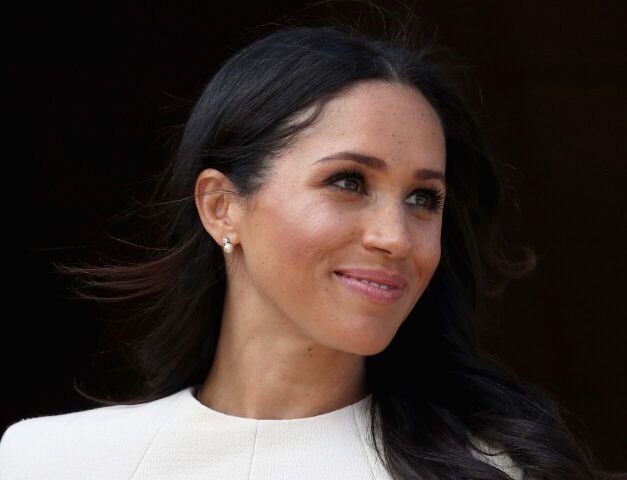 The duo were all smiles while they enjoyed a performance by Cheshire school children, and can be seen chatting and laughing throughout the event. 
The Queen looked elegant in a cream-colored dress with delicate floral print and a lime-green coat. She wore a matching fascinator, pair of gloves and a diamond-encrusted brooch.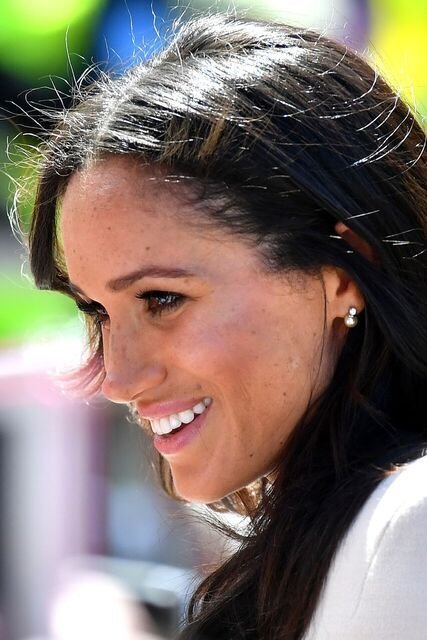 Meghan made a fashion statement with her choice of outfit: a champagne-colored pencil-fit dress with a layered cape. She accessorized with a black belt and black Sarah Flint heels. 
Their visit made headlines for the simple reason that it's Meghan's first official solo trip with the Queen, and so soon after her wedding. 
For more news about your favorite members of the Royal family, follow our official Twitter account - AmoMama USA.