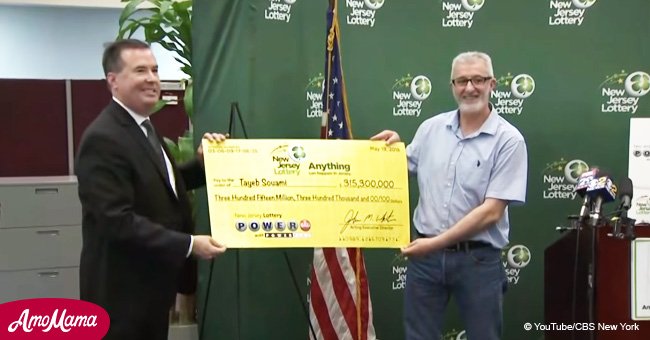 New Jersey man buys $318 million winning jackpot ticket after returning orange juice
A resident from Hackensack, New Jersey returned orange juice to a retailer in an attempt to save money. While waiting in the queue, he decided to buy two lottery tickets.
A poster in the ShopRite revealed the jackpot to be $306 million, and Tayeb Souami said he was drawn to the number, and added that he was feeling lucky.
As reported by Washington Post, Souami had a busy schedule for the following day. He wanted to work in his backyard but also needed to take his car to the local carwash.
On the way there, he passed a 7/11 and decided to check his lottery tickets. He checked the first ticket, with no luck.
When he scanned the second ticket, he was notified to show the ticket to the retailer. Souami said the cashier scanned his ticket and then shouted "oh my God" repeatedly.
It took him more than two hours to complete the forms because he couldn't stop shaking! When he finally returned home, hours later, his wife wanted to know where he had been.
He said there was a queue at the carwash, and asked her if he could borrow $100. She was confused by his request, but he then showed her ticket and said he doesn't really need the $100.
Souami said she started crying. He has since quit his job as an accountant but intends to stay in New Jersey indefinitely. His plans for the money include taking care of his family first.
He wants to settle his debt and put his daughter through college. He also plans to "take care" of approximately 200 people who worked with him.
"I returned orange juice. I love orange juice now."
Tayeb Souami, YouTube / CBS New York, June 8, 2018.
When reporters asked why he returned the orange juice, Souami explained that he bought it for $5, but his wife found the same brand on sale for $2.50 at a different store.
While a saving of $2.50 might not seem like a lot, every penny counts when raising a family, refinancing a home and planning to send a child to college. More more stories like these, follow our Twitter account, AmoMama USA.
Please fill in your e-mail so we can share with you our top stories!