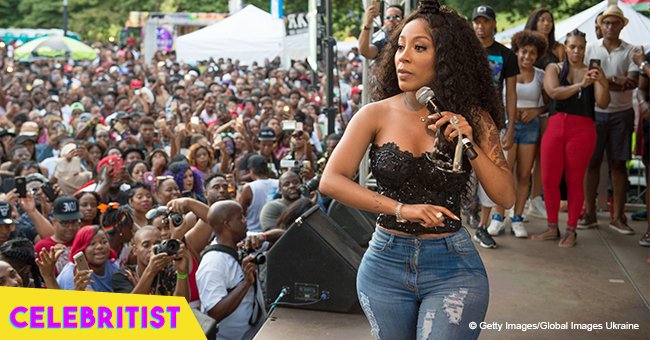 K. Michelle rocks tight black outfit after surgery to remove 'black market' injections
K. Michelle had to undergo four surgeries and two blood transfusions after a failed attempt at enhancing her body. She explains why she's happier now in her own skin.
K. Michelle is in almost perfect form in a photo she recently shared where she's wearing a tight black outfit. Following a series of surgeries to correct a botched procedure on her buttocks, she reveals she's happier now with her body.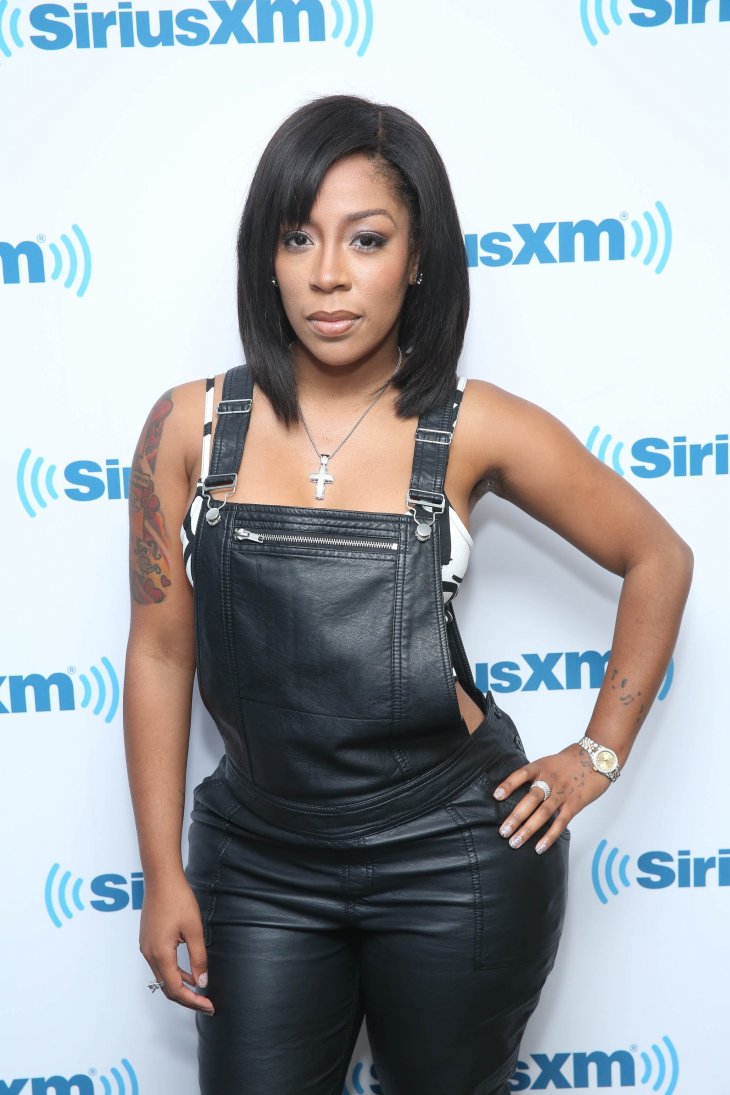 Source: Getty Images / Global Images of Ukraine
The 34-year-old singer showcased her newly reconstructed body wearing a sleeveless black suit. Sporting smaller hips and and buttocks, it was evident her curves were more proportioned and she was glowing.
It's been a rough year for K. Michelle after having undergone four surgeries and two blood transfusions to repair the damage brought about by illegal silicone injections. She acquired it years ago to enhance her rear and hips. But she's in a better place now as her latest photo suggests though her journey to recovery isn't over.
During her interview with People earlier this month, the R&B singer opened up about the trials she endured in repairing her body.
She recalled how years ago she wanted to augment her breasts, rear and hips in the hope that it would help with her career. "I wanted to look like a coke bottle,", she said.
So she went to a man in Atlanta who injected her hips and butt with silicone. Though she admitted she knew the man wasn't a doctor and was part of a black market injecting 'hydrogel,' she proceeded anyway after hearing her favorite rapper had done it.
For about 5 years, K. Michelle was happy with the results. Her career took a huge turn as she was cast in the reality show 'Love and Hip Hop.' However, by 2017, she experienced unexplainable symptoms including migraines, fatigue and pain in her back and legs. She later discovered the silicone had spread down her legs and was causing damage to her tissues.
With no medical expertise available to remove illegal injections, K. Michelle heeded the advice of a physician to suck it out through liposuction. But it only spread the silicone and after a week, she had to be rushed to the hospital. By then she needed to undergo two blood transfusions and it scared the life out of the singer.
By April, K. Michelle had undergone three more surgeries to remove dead and dying tissue. She explained,
"I had these lumps and I was very disfigured."
As she was on her way to recovery, the singer was grateful for the little things. She posted an update a month ago revealing she was able to take a shower by herself that day. She also shared her story so others could learn from her ordeal.
Though her journey isn't completely over with one more reconstructive surgery scheduled in August, K. Michelle is more comfortable now in her own body.
"I'm happy with my body. It's nowhere near the ideal that I had before, but when it's all said and done, it's going to be my body."
Please fill in your e-mail so we can share with you our top stories!