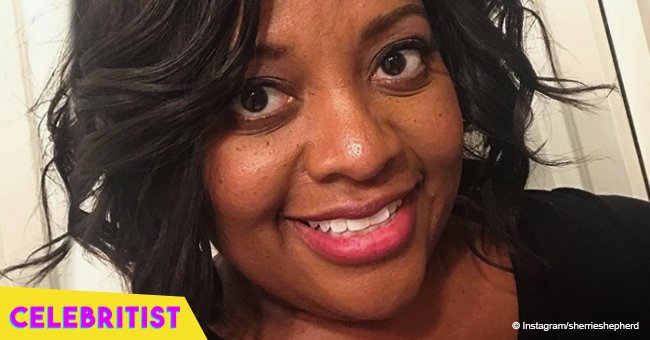 Sherri Shepherd shows off her slimmer figure after serious weight loss
The actress and television personality lost a lot of weight after her doctor explained the grave consequences of not doing so given her predisposition to suffering from type 2 diabetes.
Sherri Shepherd knew that there was a heightened chance that she would get diabetes during her life, considering her family history. But that didn't stop her from indulging in her very favorite meal of pancakes and syrup.
Even when she was told by doctors that she had pre-diabetes, she wasn't ready to change her eating or exercise habits yet.
But she was in for a rude awakening when doctors told her that if she continued down the same path, she could lose a foot, or even not be around to raise her son, Jeffrey.
When she heard that, she realized that she needed to make drastic changes in her life, and started to eat a much more healthy diet and make daily exercise a part of her routine.
That was back in 2011, and in 2018, she is still proudly keeping the pounds off. In a new Instagram post, The View co-host can be seen looking trim and happy in a white shirt with a matching pair of pants as she stands next to her bed.
Her original battle with her diet was supported by her family and friends, and she managed to cut out pastas, pancakes, cereals, and anything with sugar in it. She lost over 50 pounds.
Shepherd started doing Zumba every single day, either by going to a class, or from a tape at home.
She also shared that her favorite tip for avoiding over-indulging at restaurants is to eat before she goes out.
"A lot of times, you go to a restaurant, and you're so hungry. I eat before I go, cause the point is to have great conversation. So, I'm already full and that helps me," Shepherd told ABC News.
To avoid snacking on unhealthy processed foods, she always carries apples and peanut butter in her handbag in case she starts feeling peckish.
In 2016, she confessed to losing another 12 pounds, amidst her divorce from and custody battle with Lamar Sally. The couple had a son together via a surrogate, and she admitted the family trouble was stressful for her eating habits.
Speaking on The Wendy Williams Show, she explained how she managed not to fall off the bandwagon at that time.
"Everything that's going on? I stressed for a minute. And you know, when you stress, you eat pizza and everything. But once I decided to say, 'Hey, I forgive. I let go.' I started cooking," she told the show's host.
Please fill in your e-mail so we can share with you our top stories!