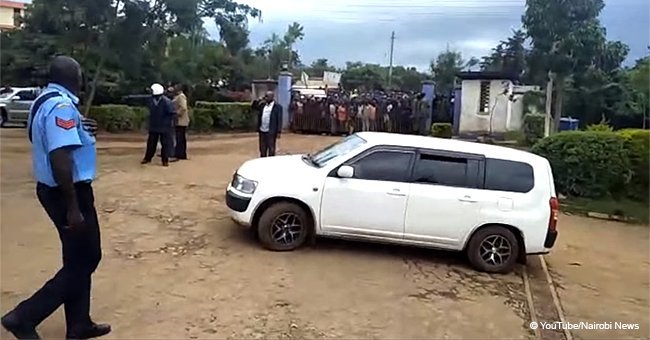 Cheating couple 'stuck' in the middle of a steamy affair
The man and the woman found themselves locked together during an intimate moment. It was found out that the man was cheating on his wife and the other woman was his landlady.
Two people shouted for help as they got stuck during intercourse at a Kitale town hotel in Kenya. The man was suspected to be cheating on his wife and was later on caught in the act.
The other guests of the hotel heard the cries for help of the cheating couple and responded by raising the alarm.
Soon after, police arrived on the scene where they discovered the pair still stuck together. Doctors were asked to respond to free them.
According to Nairobi News, the man was in Kitale for work and his wife was left at their home in Lodwar town.
The wife, who had long been suspecting that her husband has been unfaithful to her, claimed that the husband was having an affair with his landlady in Lodwar.
Reports revealed that the couple was arrested and taken to a nearby police station.
Many people had gathered at the station as soon as the news broke out. The authorities resorted to firing shots in the air just to make people go away, according to local media
A witch doctor was allegedly the one responsible for what happened with the cheating couple. Reports suggested that the wife asked the witch doctor to put a curse on her husband and the woman.
Although many people announced their beliefs in the effectivity of the works of witch doctors, men of science believe that the man and the woman could have been victims of a rare instance called penis captivus.
It is a situation wherein the female's private part clamp down on the male's private area stronger than normal.
Photos of the incident can be found on Daily Mail. For more stories like this, visit our Twitter account, @amomama_usa.
Please fill in your e-mail so we can share with you our top stories!