Princess Love's newborn daughter steals hearts with cute smile in recent picture
The new mom showcases her maternal assets as she shares a photo of her weeks-old daughter.
It's been almost a month since Princess Love welcomed her daughter Melody Love and a recent photo she shared of her little one was a pleasant reminder of how cute babies could be.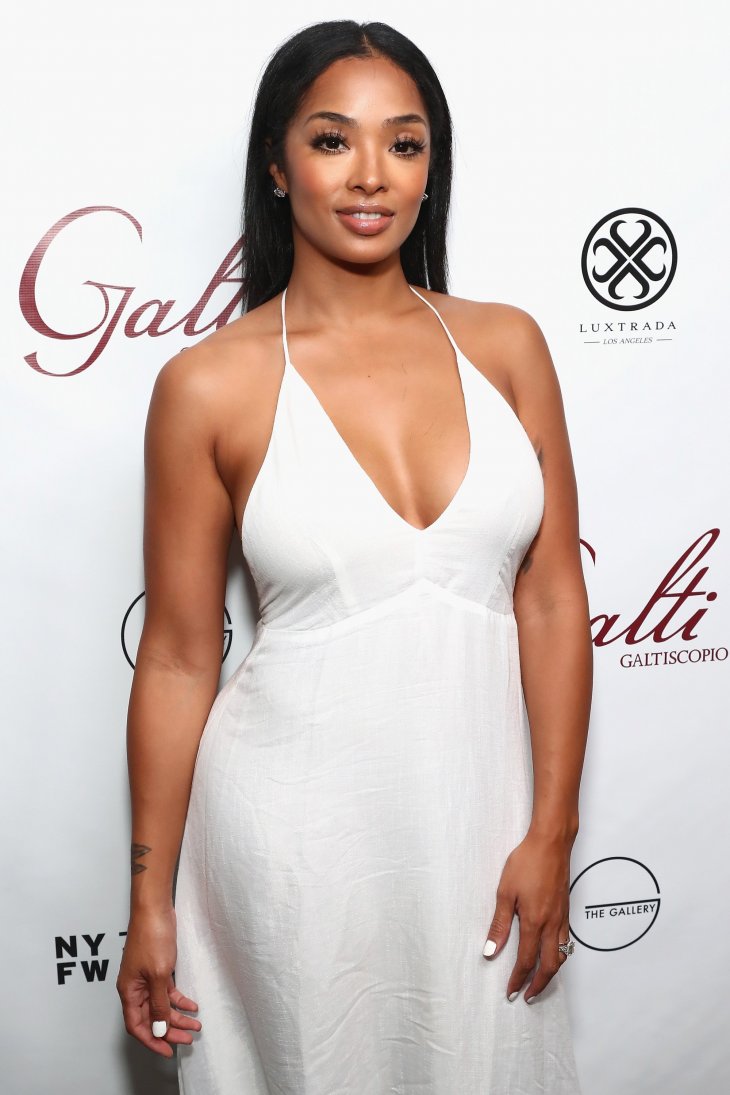 The proud mom took time out from her parental duties to share a selfie with her pretty little girl. Melody kept her eyes open as she lay in her bassinet watching her mom take a photo of the two of them. She looked comfortable in her pink onesie while surrounded by pillows in her tiny cot. 
Meanwhile, Princess was wearing a cropped tube top that showcased her post-pregnancy assets. She stood alongside her baby while taking the adorable snap. The 'Love & Hip Hop: Hollywood' star was glowing as she paraded a flawless face that showed no signs of sleepless nights tending to her child.    
Princess shares Melody with her husband Ray J who wished for a daughter while his wife was still pregnant. When he first announced they were expecting, the singer told 'The Real' that he hoped they'd have a baby girl so she would be "daddy's little girl." He added,
"A little boy is probably going to be a little aggressive, so I just want to be able to have some peace first. But whatever God blesses us with, I'm happy." 
Melody is the couple's first child since tying the knot in 2016. It took a while for them to conceive and even admitted to struggling with fertility. But when they finally revealed Princess' pregnancy during her second trimester (believing it was bad luck to announce early), Ray J described it as pure "love."
"I don't know the process of it — when it actually happened, what night — but it was special because we was trying for a while. It's not as easy as people think. For some people, they just go on tour and get everybody pregnant. But for me, it was love. We took our time, and as we were taking our time, it just took a little while."