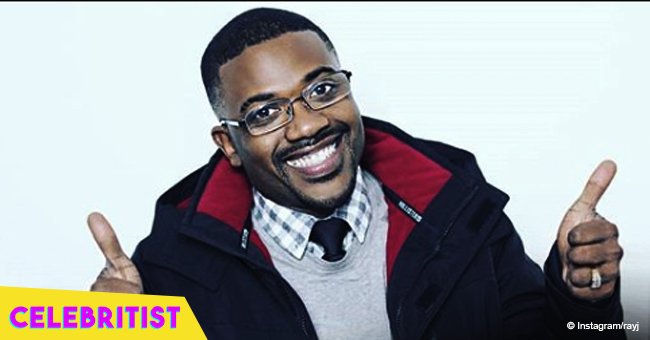 Ray J steals hearts with picture of newborn daughter sleeping on his chest

Just in time for his first Father's Day, Ray J shares an adorable photo of him taking care of his newborn baby daughter.
The proud father shared an adorable photo of his daughter Melody sleeping on his chest, just a day after his interview with Rolling Out. The publication was the first to greet Ray J for father's day this year, and the singer made sure to share a little bit more about his fatherhood journey during the quick interview. After the greeting, Ray J shared:
"Thank you, that's the first official 'Happy Father's Day' I've gotten and I appreciate it. I'm excited to be a part of the club, it's made my respect level for life go up. It changes how you think and move. I want to be with her as much as possible. I don't want to miss anything."
While Ray J had a great relationship with his father growing up and has shared beautiful memories with him, he says that having his own child has made him love and respect his own father even more.
"My father was there since day one with me. He instilled in me to be patient and understanding — my father would always hold me accountable, he taught me the importance of following things through, being responsible."
Now that Ray J has one more mouth to feed, he has been planning to branch out from the entertainment industry and build a legacy that he could pass on to Melody and the rest of the children he and Princess plan to have. Sharing more details about his new tech company called "Raycon".
"It was very important to me to create something that would create a legacy. I wanted to do something that had the ability to earn billions of dollars — like really had the ability to do that."
It was his love for video games and gadgets that made him think of ways to build his company, shifting towards electric transportation. Raycon is the mastermind behind the Scoot E-bike, and since then, it has been growing with countless opportunities. They also produce a series of products including wireless earphones, speakers, smartwatches, drones, and several prototypes of Scoot E-bikes.
Ray J's business is making him rise beside the likes of Dr. Dre, Jay-Z, and Will Smith, who have transitioned from being an entertainer to trendsetting business moguls who take pride in being family oriented and business savvy at the same time. Gone are the days when Ray was known as the life of the party, and is ready to be known as the family man responsible for a billion-dollar company.
Please fill in your e-mail so we can share with you our top stories!