Whoopi Goldberg's daughter shares sweet photo with her husband for Father's Day
The comedian's only child Alex Martin Dean showcases her special bond with her husband who she married twice. Her love story is a far cry from her mother's whose marriages all ended in divorce. 
Unlike her mother Whoopi Goldberg, Alex Martin Dean is devoted to only one husband and managed to stay married to him even after she once divorced him. On Father's Day, she affirmed her commitment to their marriage by declaring him the love of her life in a post she shared to her Instagram followers. 
Alex projected a lovely smile alongside her husband Bernard Dean in a photo she posted overlooking a river. The couple who've been married twice to each other is proof that love is lovelier the second time around. In her caption, the only child and daughter of Goldberg gushed about her lifelong love and wrote, 
"Better late than never...Happy Father's Day to the love of my life and all the dads out there."
In October 2011, Alex remarried Bernard in Las Vegas after she previously divorced him and had two children with him. They share a daughter Jerzey (born 1995) and a son Mason (born 1998). Alex also has an older daughter Amarah (born 1989) from a previous relationship.  
Contrary to Alex's love story, her mother's is in the opposite side of the spectrum. Among all her three marriages that ended in divorce, the comedian admitted she was the reason they all failed.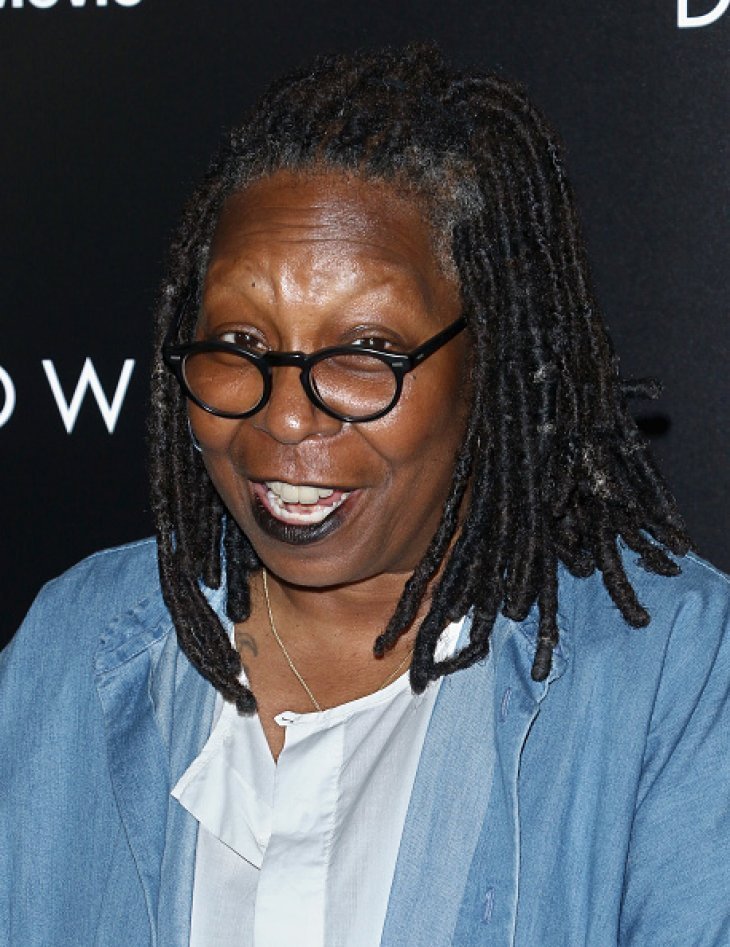 She was first married to Alex's father Alvin Martin in 1973 and later divorced him after six years. She then married David Claessen in 1986 but they split after two years. It took six years before Goldberg married for the third time. She wed Lyle Trachtenberg who she dated for nine months before their 1994 engagement. They married the same year and their love story became media fodder with Goldberg being completely swept by Trachtenberg. But just as quick as their romance blossomed, so did their marriage end. After one year, Goldberg broke hearts with the announcement of their divorce. While the reason behind their separation was unclear, it appeared Goldberg wasn't capable of committing to their union.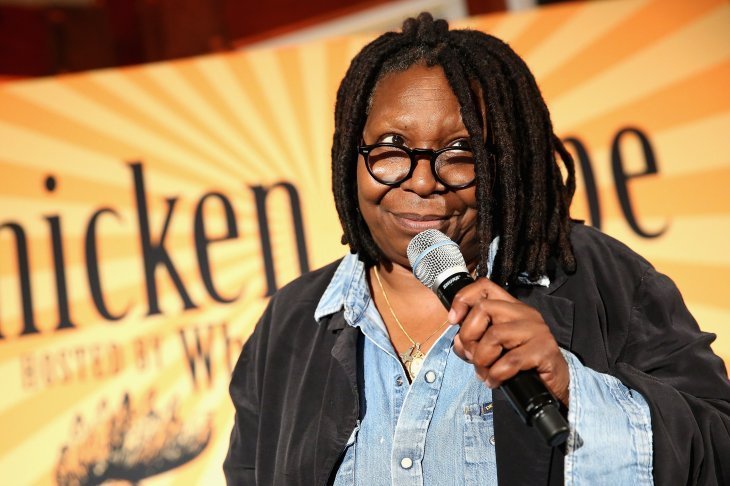 Following three failed marriages , the most frequently asked question pertains to Goldberg's sexual preference. It's no secret she supports the LGBT community in every way she can but the 62-year-old has cleared herself of the rumors denying she's a lesbian. In 2014, she told PrideSource's Chris Azzopardi, 
"You've never seen me with a woman. Nah, I'm straight."
And while she insisted she wasn't gay, she did reveal the gay community was close to her heart. 
"You know, no one was trying to claim me, nobody wanted me," she recalls. "Black folks didn't want me. Nobody wanted me. But I've always been claimed by the gay community. Always."
Goldberg is currently a co-host in 'The View.' At one point, she thought of leaving the show but was convinced by her daughter not to. She confessed having an opinion in every topic on the show earned her a lot of haters but she's learned "not to look back."