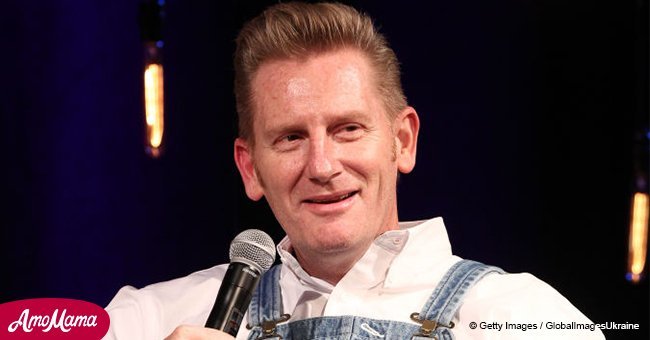 Country music star recalls his struggle when daughter came out as lesbian
Country singer and songwriter, Rory Feek is a single father-of-three after his wife and bandmate, Joey, passed away in 2016.
In a recent interview with CBS News, Feek discussed being a solo performer and a single dad. He used to perform with Joey as one half of Joey + Rory.
As reported by ET Online, the 29-year-old Hopie has since admitted to her father that she is lesbian, and said her friend Wendy was "more than just a friend."
Hopie was terrified that her dad would reject her if she admits to loving a woman. She asked if he would still love her, and he said, honestly, he wasn't sure.
Feek explained his daughter's life choices challenged his Conservative upbringing and faith, the same faith that the saved him and brought joy back to his life.
But regardless of the new challenges it posed, Feek still believes that, as a father, it's his job to love his daughter. Hope was also very understanding about the difficulties her father faced in accepting her choices.
"My job is to love her, even when it's hard, or even when I don't agree or even if I don't understand, I still love her. I can still love her completely."
It was just one of the challenges he had to deal with as a single father. It has been two years since Feek's wife, Joey, passed away from metastatic cervical cancer.
Rory said it feels as if Joey is still a part of their lives, and he loves her more every passing day. After her death, he refused to perform but has taken to the stage again last fall.
His 4-year-old daughter, Indiana, has a passion for singing too, and Rory would sometimes invite her onto the stage to sing with him. Sometimes, however, stage fear takes its toll, he jokes.
Rory first made a name for himself in the mid-nineties when arrived in Nashville with his two daughters from a previous marriage, Heidi and Hope
Joey was only forty when she lost the battle with cervical cancer. She left behind her husband, as well as her daughter Indiana, and her stepdaughters.
To learn more about Rory, his three daughters and his life as a single father, follow our official Twitter page, AmoMama USA.
Please fill in your e-mail so we can share with you our top stories!