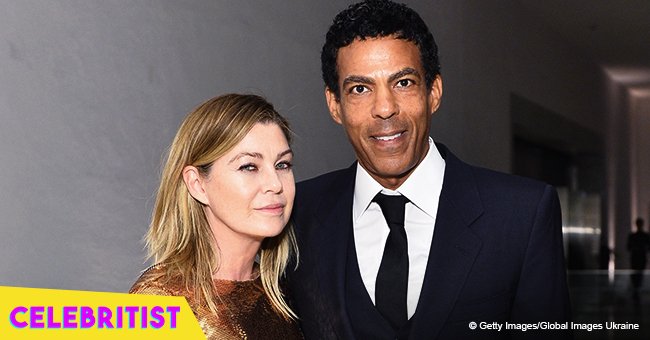 Ellen Pompeo melts hearts with picture of husband and son holding hands
Ellen Pompeo made sure to pay tribute to her husband Chris Ivery during Father's Day, who could be seen holding hands with his son in the loving snap posted by the actress.
Ellen Pompeo and Chris Ivery have been married since 2007, and have since had three children named Sienna May, Stella Luna, and Eli Christopher. The gushing wife made sure to share with the world just how wonderful her relationship is with her husband, whom she claims hates social media. Right in time for Father's Day, the "Grey's Anatomy" actress posted a lovely photo, capping it off with a sweet caption.
"This man has been my rock... my soulmate ...my protector and has given me the three greatest blessings in my life. I don't know how I got so lucky but Wow am I grateful. I don't take one minute with you or our beautiful babies for granted. Thank you for your love CI... you are my everything. Happy Fathers Day.#hewillneverseethishehatessocialmedia"
Ellen is currently the star of ABC's top-rated series "Grey's Anatomy", and has been portraying her role since 2005. A good two years after starting on the show, she married her husband Chris Ivery, now raising their three children in their Los Angeles home.
Despite being one of the most highest paid TV actresses in the world, Pompeo's wedding to Ivery was a simple and intimate ceremony in New York, where Mayor Michael Bloomberg himself was the witness.
The couple first met at a grocery store in 2003, but the two of them did not date right away. In an interview Ivery had with People, he said: "We were friends for six months, then one night, she just looked different to me. We were six degrees our whole lives, so I feel like we were sort of meant to be."
Please fill in your e-mail so we can share with you our top stories!