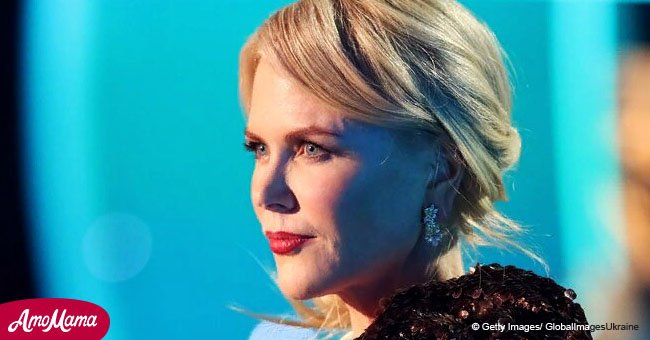 Nicole Kidman talks about grief after suffering 2 miscarriages
The actress has opened up about the terrible losses she suffered as a young woman during her first marriage.
Nicole Kidman has four children, two with her ex-husband Tom Cruise, and two with her current husband, Keith Urban. But having children wasn't something that came easy for the 50-year-old.
Kidman and Cruise married in 1990, and shortly afterwards the couple discovered that she was pregnant.
But as she shared in an interview with Tatler, it was not to be a happy ending. Early during the pregnancy, Kidman was told that she was suffering from an ectopic pregnancy, where the embryo starts to develop in the fallopian tubes.
As a result, she was unable to continue the pregnancy.
"There's a huge, aching yearning. I know the yearning," Kidman told Tatler. "And the loss! The loss of a miscarriage is not talked about enough. That's massive grief to women."
The couple instead decided to adopt, and welcomed daughter Isabella Jane, who was born in 1992, and son Connor Anthony, born in 1995, to their family.
Kidman and Cruise tried again to conceive naturally, but the actress again suffered a miscarriage in 2001, around the time the pair finally called it quits on their relationship.
The Little Big Lies actress then met Keith Urban, and the pair married in 2006, just 18 months after their first encounter.
The couple conceived daughter Sunday, and Kidman was able to carry this pregnancy to term. The little girl was born in 2008. In 2010, they welcomed another daughter, Faith, via a surrogate.
Kidman has always been outspoken about issues that many others shy away from, including sharing these stories of her own great personal losses.
Much of her strength to open up such important conversations came from her upbringing, with a strong feminist mother who taught her to always fight for gender equality and to strive for what others might tell her is impossible.
Please fill in your e-mail so we can share with you our top stories!