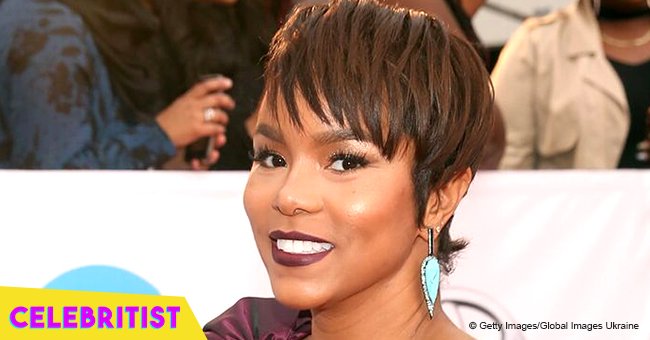 LeToya Luckett shares photo with her dad who is also a great singer
The former Destiny's Child hitmaker gushes over her father in a special post paying tribute to him and revealing his other talent apart from singing.
LeToya Luckett is an established singer and many may not know this but she probably inherited her performance genes from her dad. On Father's Day, the proud daughter reminisced on old photos with the first man in her life as she thanked him for "the realest talks & some of the best laughs." She also revealed a video clip where Mr. Luckett showcases his dance moves which isn't surprising because the man also sings.
In the collage the Destiny's Child singer shared, she included photos of memorable moments with her old man along with a video clip where he's shaking and grooving to the delight of his audience at home. LeToya invited her followers to "check out his moves" in her caption while greeting him on his special day.
"Happy Father's Day Daddy! Thank you for some of the realest talks & some of the best laughs. I honor you. I love you & I will always be your little pink socks ps: check out his moves though."
The 37-year-old may have established herself as a singer, but she can definitely credit some of that talent to her father. Back in 2008, the older Luckett flew to Atlanta to see his daughter's opening night in 'Rumors' and when Ryan Cameron of V-103 convinced him to sing the national anthem, he obliged. Apparently, he has done it before in several events. See the video clip below to appreciate his singing skills.
Meanwhile, LeToya's father has always been supportive of his daughter's career and told Cameron he always advised her to "just keep singing" because when "preparation meets opportunity, you have success."
LeToya clearly heeded her father's advice as she went on to become a successful singer as part of her Grammy award-winning group Destiny's Child and later solo when the group disbanded.
Last year, LeToya dropped her third solo album, 'Back 2 Life' which came eight years after her last one. Describing her latest project, she said it came out at the perfect time. She revealed the album is an expression of herself and what she's gone through.
"I want people to hear my growth. I want people to be able to relate to his music."
The singer and actress is currently working on Dionne Warwick's upcoming biopic which she headlines portraying the music legend. She says she's happy to be recording Warwick's past hits and working closely with her.
"She wants me to put the work in, and I love that. I know how important this is to her. Just walking in her shoes for a minute, that's everything to me. I'm so glad that she's here and able to hold my hand through this and kinda coach me through it."
LeToya wed entrepreneur Tommicus Walker last Dacember. She was previously married to motivational speaker Rob Hill Sr. in 2016 but divorced him after three months.
Please fill in your e-mail so we can share with you our top stories!