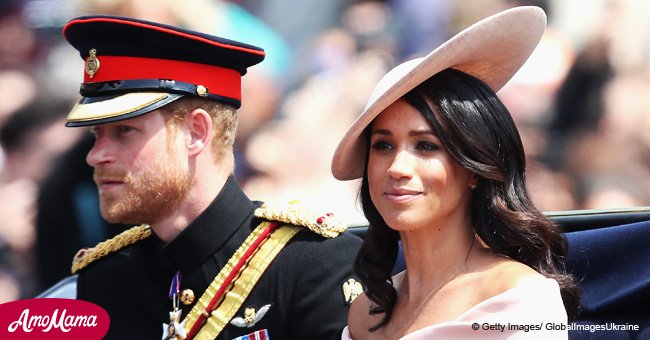 Why Meghan Markle can't wear one of her favorite necklines to Royal Ascot
The official dresscode guidelines for the event have been released, and it has been made clear that a particular popular style is not welcome.
Royal Ascot is currently underway in the United Kingdom, and a large brochure was released prior to the start with a set of strict dresscode rules for all those who would be in attendance.
Unsurprisingly, there are plenty of rules for any guests, and particularly for those who will be in the Royal Enclosure for the festitivities.
One thing that has been specifically banned this year is the Bardot neckline, one that has become increasingly popular in recent weeks after Meghan, Duchess of Sussex, was seen wearing it at Trooping the Colour.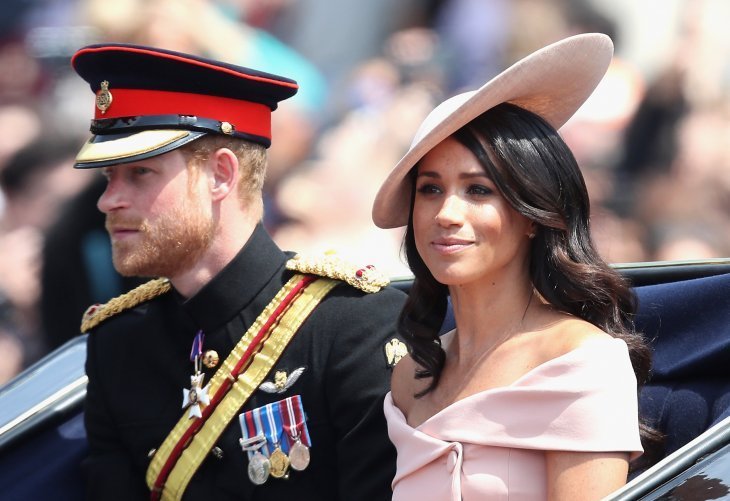 Source: Getty Images
The newly minted Duchess chose a pink off-the-shoulder Carolina Herrera dress on that occasion, and store owners have noted an increase in interest in the style since.
But along with a number of other "revealing" necklines, the style has been banned from Royal Ascot in 2018.
"Strapless necklines have never been permitted in the Royal Enclosure and haven't been allowed in the Queen Anne Enclosure for more than three years," a spokesperson for the racecourse told Harper's Bazaar. "What we have added this year is more clarification around what we consider to be strapless and therefore not compliant with the official dress code, i.e. Bardot, one shoulder and off-the-shoulder dresses."
Other enclosures that have seen a sudden ban on the Bardot style are the Queen Anne and Village enclosures.
Instead, Meghan, who was attending her first Royal Ascot along with her husband, Prince Harry, opted for an off-white Givenchy dress, the same designer that created her beautiful wedding gown.
The button-down garment featured a collar, full-length sleeves, and a belt around her waist. It fell to below the Duchess' knees.
She completed the look with a black and white hat with feather detail by Philip Treacy, a black clutch purse, and a pair of pointed black pumps.
It was also the first time in six years that rules were changed for the men, who were informed that they had to have socks covering their exposed ankles.
Please fill in your e-mail so we can share with you our top stories!