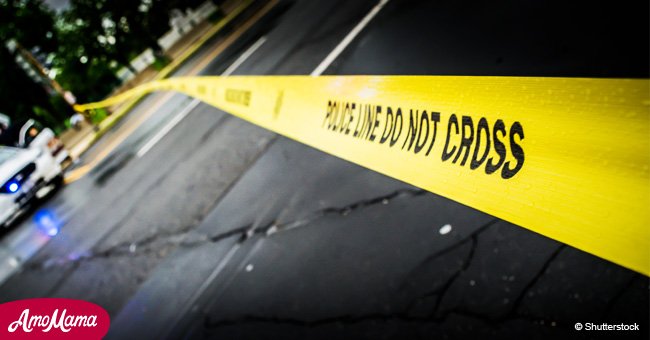 Texas car crash kills 5 people in suspected migrant smuggling scheme
Five migrants killed, eight injured in a police chase that resulted in a crash. Federal authorities arrested the driver and four others for their roles in a migrant smuggling scheme.
Following an immigration inspection that began earlier this week, U.S Border Patrol agents had been surveilling three vehicles, a 2007 Suburban, a 2008 Tahoe, and a 2013 Tahoe.
The vehicles were traveling in a group on FM 2644 which connects El Indio to Carrizo Springs in Texas.
Customs and Border Patrol agents suspected a smuggling operation underway and ensued a car chase between the agents and perpetrators.
Authorities said that the 2013 Tahoe yielded while the other vehicles led agents and Dimmit County Sheriff's men on chases. The driver of the 2008 Tahoe, a 17-year-old juvenile, tried to evade the authorities before surrendering himself.
Several of his passengers fled the scene. The last vehicle, a 2007 Suburban, crashed as it entered Big Wells, TX. The driver, Monsivais was traveling along with 13 immigrants, including one juvenile at the time of the crash.
Four were declared dead on the scene, and one died on the way to the hospital. Seven remain hospitalized, while one was released to the custody of the U.S Border Patrol after receiving medical care.
In addition to Monsivais, the federal complaint has also charged the driver and the occupants of the 2013 Tahoe.
It included Mexican national Marcial Gomez Santana, his 21-year-old son Rudy Gomez, and daughter 19-year-old Johana Gomez.
45-year-old Mariela Reyna was charged as a co-conspirator in the transporting and harboring immigrants along with resultant severe injuries and death.
All five accused remain in custody. Federal prosecutors say if they are convicted, they could be facing life imprisonment or death or a $250,000 fine.
Authorities have found 23 immigrants involved, 21 of whom are Mexican and two Honduran nationals. At this time, only six of the migrants are held on federal complaints as witnesses.
It is unclear if any of the perpetrators have received legal aid. Read more crime stories on our Twitter account @amomama_usa.
Please fill in your e-mail so we can share with you our top stories!