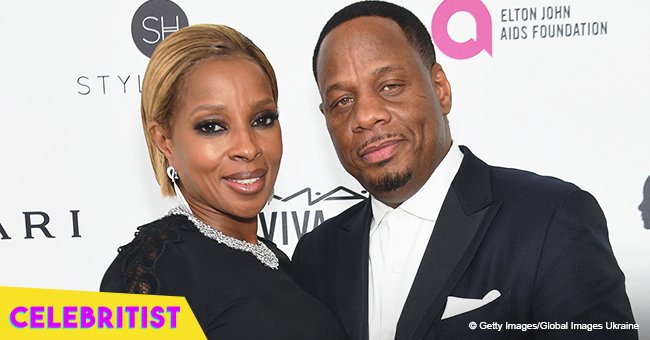 Mary J. Blige is officially single after 14 years of marriage
After two long years, Grammy Winner Mary J. Blige's divorce from her ex-husband Kendu Isaacs has been finalized.
According to reports by TMZ, a Los Angeles County Superior Court judge has finally signed off on the divorce last Wednesday, which makes Mary a single woman after more than a decade of marriage. Despite reaching a settlement back in March, the two were not able to hammer out the details of their assets split, causing a three month delay.
While they have finally worked things out, they are keeping the agreements under wraps. Kendu previously requested for $130,000 per month in spousal support, but it is unclear whether or not he got his wish. Prior to the finalization of their divorce, a judge ordered Mary to pay her ex-husband $30,000 a month in temporary spousal support, in addition to $100,000 in attorney's fees and expert costs, which is $67,000 less than what Isaacs was requesting.
Blige married her former manager in 2003, and the two were together for 13 years prior to their separation. In July 2016, Mary made their separation final by filing for divorce citing "irreconcilable differences", and accused her estranged husband of spending a whopping $400,000 on his new girlfriend in April 2017. However, Isaacs claimed that ever since their split, he has been "unemployable", thus demanding for higher spousal support.
During their marriage, Mary J. Blige and Kendu Isaacs did not have any children. However, Isaacs had two children from his first wife, and an older daughter from a teenage relationship.
Blige is a multi-award winning singer, songwriter, rapper and actress. She has won a total of nine Grammy Awards, three Golden Globe Award nominations, including one for her supporting role on the film "Mudbound" in 2017, and for its original song "Mighty River". She also received a nomination for the Academy Award for Best Supporting Atress and for Best Original Song on the same movie. She is the first ever person to be nominated for an Academy Award for acting and song in the same year.
Please fill in your e-mail so we can share with you our top stories!