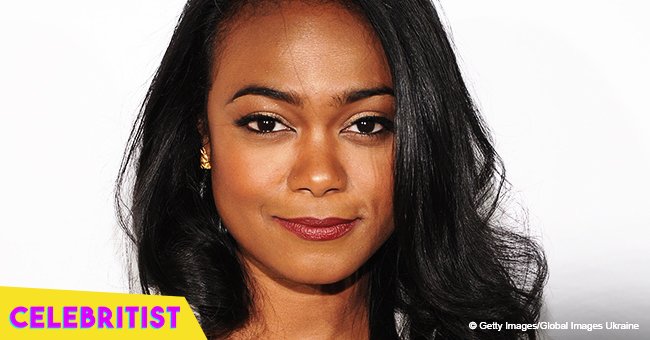 Tatyana Ali shared family photo with her son, mother and grandmother showing off their similarity
Tatyana Ali has been in the entertainment industry for over three decades, and for the past 2 years, she's been juggling her family life with her business. The actress recently shared a beautiful photo that reunites four generations of her family in one shot.
Better Known for her role as Will Smith's cousin, Ashley Banks, on the '90s sitcoms "The Fresh Prince of Bel-Air," Tatyana Ali has been stealing hearts left and right with her beauty, talent and bright sense of humor since she was six. Besides acting, Ali also had a short-lived music career back in the late '90s.
Ali also attended Harvard University, where she received a bachelor's degree in African-American studies and government in 2002. Her interest in politics translated into her support for Barack Obama's 2008 presidential campaign, which took her to travel around the country as a spokesperson, heading voter registration drives at several college campuses.
Between her acting job, her studies and her work in politics, Ali's love life had come to a halt in the early 2000s, but in 2016 she surprised fans after announcing her engagement to Stanford assistant professor, Dr. Vaughn Rasberry. The couple was expecting their first child at the time of their wedding.
Ali's son, Edward Aszard Rasberry, was born in September 2016, and she opened up to People magazine about the feelings that overtook her after welcoming her baby into the world, saying:
"Becoming a mother has opened my heart to a bottomless depth of feeling. Through our son, I see the world with new eyes. We've completely fallen in love."
The baby is now 1-years-old, and even though Tatyana admitted she was reticent about sharing photos of him on social media when he was still a baby, now the actress has started to give fans a glimpse into her family with adorable pics of the boy and her husband.
In a recent photo shared for Mother's Day on her Instagram, Tatyana showed an iconic shot alongside her mother, grandmother, and her son, reuniting four generations in one shot and sending a heartfelt message to the special ladies that raised her, writing in her caption:
"Love, protection, strength, devotion, sacrifice, stamina...Happy to be w my Mom and Grandma this morning. I love you both so much! Mommy, everything I am is because of you. #happymothersday to all you warrior mama's!"
Days before, Ali shared a photo laying down in bed with her handsome husband and their son, as she motivated her fans to follow their dreams and goals with her caption that says:
"Go out there and do what you've been dreaming of! Love is the best motivator. French 75, Apfelshorle and KIWI! #albumcover #baylife"
Tatyana has been pretty busy this year. She has two movies on the work that we know of, and a recurrent role in the series "Fly," while also taking care of her son and spending time with her husband. She confessed to Entertainment Tonight last year that juggling motherhood and her job was had, but she wouldn't have it any other way.
"It's nuts and I'm tired, but I wouldn't go back and have it any other way. It's amazing. Everything feels full," she stated.
For Ali, the secret to remaining calm and happy among all the rush of being a new mom in Hollywood, comes from a piece of advice her grandmother gave her, she explained:
"[My grandmother] told me to 'make my own Heaven,' and no matter where you are in your life, no matter what's going on, whether you're up or down, or you're rich or poor or whatever, you can make your own Heaven."
Tatyana has a beautiful family, we wish them all the best.
Please fill in your e-mail so we can share with you our top stories!