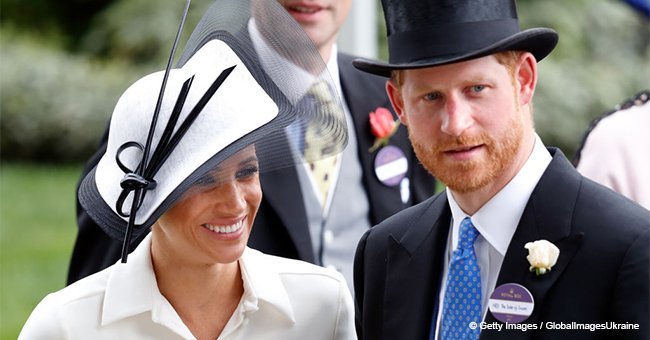 The simple reason why Meghan Markle's name badge wasn't seen on her at Ascot
Meghan, Duchess of Sussex, attended the Royal Ascot race with Prince Harry and Queen Elizabeth and other members of the Royal Family.
The newlywed couple arrived with Prince Edward and the Duchess of Wessex by carriage and were soon joined by the Duke and Duchess of Cornwall.
Prince Charles could be seen enjoying Meghan's company before the race. The two laughed heartily, and it is clear that he is fond of his new daughter-in-law.
The newlywed couple and Prince Charles then joined Queen Elizebeth II in the royal box, just in time to watch the first race of the St. James's Palace Stakes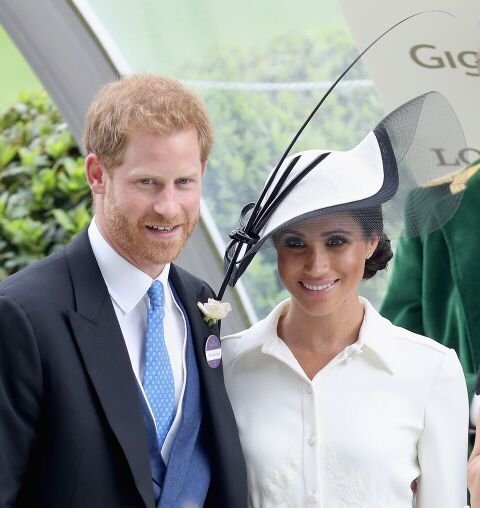 Source: Getty Images
But as soon as media outlets began to share photos of the stylish Duchess in her Givenchy dress and Philip Tracy hat, eagle-eyed fans noticed something peculiar.
While Prince Harry, the Duchess of Wessex, and the Duchess of Cambridge all wore name badges pinned to their clothes, Meghan wasn't wearing one.
As reported by Pop Sugar, it is a tradition that all members attending the race are given badges to act as identification, including well-known members of the Royal family.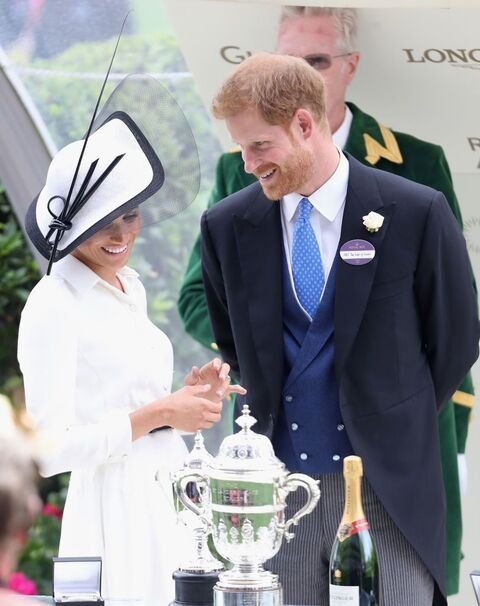 Source: Getty Images
However, no strict protocol dictates the name badge must be pinned to the chest or lapel area. Meghan chose to pin her badge to her clutch bag instead.
The reason? She didn't want to ruin her expensive Givenchy dress, and she was traveling with her husband and the Queen, so there was no reason to prove her identity.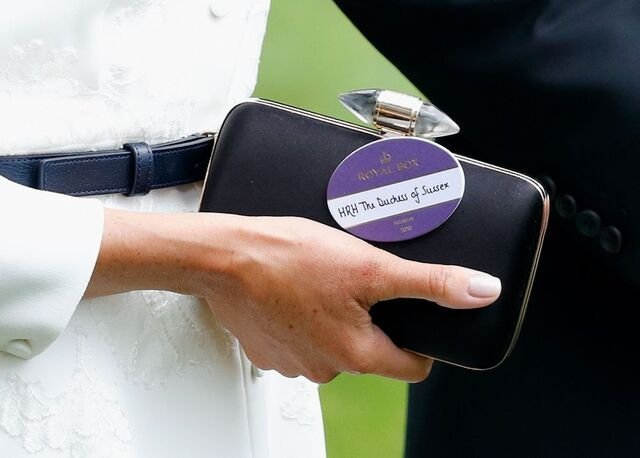 Source: Getty Images
Meghan was in good company. The Duchess of Cornwall and both Sarah Ferguson daughters - Princess Beatrice and Eugenie - also chose to save their dresses from the dreaded badge pin.
This was Meghan's first time attending the famous races, which dates back to the early 1700's. To learn more about the Royal Ascot, follow our Twitter page, AmoMama USA.
Please fill in your e-mail so we can share with you our top stories!