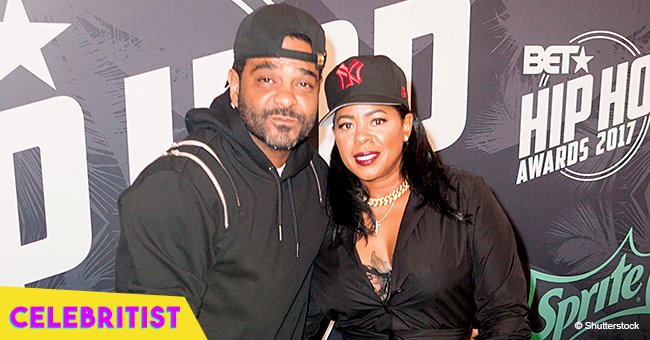 Chrissy Lampkin's fiance Jim Jones arrested for gun and drug possession
Chrissy Lampkin's fiancee is facing numerous charges in court after being arrested for gun and drug possession.
After being chased down by cops in Georgia, Jim Jones is facing numerous chargers after getting busted for possession of drugs and a handgun.
According to TMZ, the rapper was at the backseat of a car when cops pulled them over on Thursday night in Cowetta County. The Sheriff's Department report claims that instead of stopping, the car sped up and ended up in a chase. During the chase, the car struck a deputy's vehicle and finally stopped.
Jones and the other three people in the car were searched, and the deputies found marijuana, oxycodone, Percocet, vape cartridges, THC oil, 2 loaded pistols, and cash, which Jones called "just petty cash".
According to the cops, one of the pistols were stolen, and no one from the car admitted possession of any of the items. However, Jones said he had a prescription for the Oxycodone and the Percocet pills. Likewise, when confronted about why they sped up, Jones said that when he told the driver to pull over, she was acting "incoherent".
Since nobody claimed ownership of the paraphernalia, they were all charged. The chargers for Jones included possession of the stolen gun, possession of a firearm during commission of a crime and possession of narcotics, all considered felonies. He also got a misdemeanor for the prescription pills not being in their original containers.
Eventually, Jones was released on $7000 bail. Despite being on the spotlight for his recent arrest, Jim Jones continued to promote his music on Instagram today, asking those concerned with him to check out his latest video and one of his upcoming shows.
Please fill in your e-mail so we can share with you our top stories!