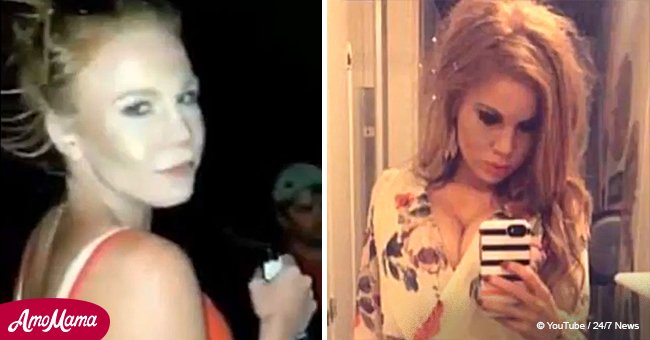 Waitress who spewed racist hate on social media loses her job
Tabbie Duncan, a recent recruit of the Air Force Reserve who was caught on video mouthing racist comments, is being shown the door by her recruiter.
The Air Force Reserve Command said on June 14, 2018, that it had begun the process of delisting her, reported Air Force Times.
A recent recruit, who was seen in a racist video which went viral, will be dismissed by the Air Force Reserve.
The Air Force Reserve Command refused the name the recruit. However, sources have identified her as Tabbie Duncan of St. Louis, Missouri.
Lt. Col. Chad Gibson, in an email, said that the process of delisting Duncan had commenced.
According to Gibson, the video that went viral days after she was appointed was unacceptable and against the principles of the organization.
The email read, 'The video, released days after her enlistment, is intolerable and does not reflect the values of the Air Force.'
The short video went viral and resulted in outrage on the internet. It shows Duncan and her friends riding across a dark road.
They mention "hunting" and use the n-words several times. The cameraman says that Duncan was his future sister-in-law. She is seen with a beer bottle in her hand mentioning "catch them."
The New York Daily News reported that the waitress issued an apology and said that she was drunk but was not racist.
"I was intoxicated. I have black friends; I have black people in my family, I didn't mean it. I didn't know that I was being [recorded]. I am so sorry. I didn't mean to hurt anybody; I was drunk. I need to seek help," she told the publication.
According to Gibson, Duncan was recruited on or around May 31 in the Reserve. He added that the Command learned about the video on June 11 and immediately began taking steps.
All airmen are expected to respect core principles and accord dignity and respect to others, he maintained. The incident captured in the video was unacceptable, and suitable actions were being taken.
Read more on our Twitter account @amomama_usa.
Please fill in your e-mail so we can share with you our top stories!