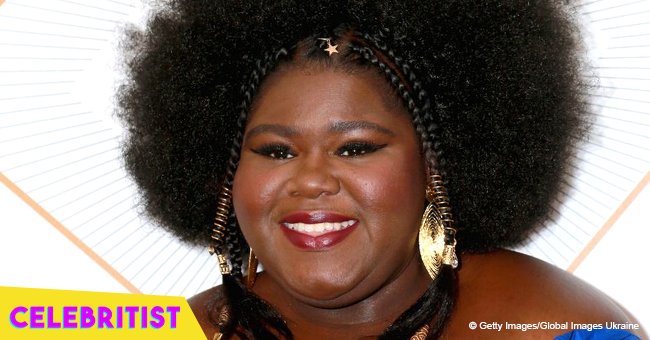 Gabby Sidibe pays touching tribute to her famous friend on his birthday
The "Empire" actress and her co-star, Jussie Smollett, are what the fans call "friendship goals." Gabby has been supporting and promoting Smollet's music career in the past weeks, and recently, she penned a heartfelt message for his birthday.
Gabourey Sidibe, better known for her impeccable performance as Precious in the film of the same name, is always sharing tidbits of her life with fans on social media. Her Instagram is the perfect mix of selfies, photos of her cat, and shot outs to her best friend, Jussie Smollet.
Both stars started from the bottom and are now at the top of the careers. Jussie, known for his role as Jamal Lyon on the hit TV drama "Empire," is also a musician on the rise, author, director and LGBTQ+ activist.
The openly gay man celebrated his 35th birthday, and Gabby couldn't let pass the opportunity to dedicate some sweet words for her friend. The also 35-years-old shared a series of pictures of Jussie or with him on Instagram, with the first one being a pic of the handsome actor shirtless and eating a salad.
She wrote:
"I know who we are to each other. It's like freedom. (Yeaaaaah) Freedom. (Yeaaaaaah) Freedom. When you're with me. Happy Birthday, @jussiesmollett !!! It has always been our joke that we ain't [expletive] and will never be and that's what binds us to one another. That's fun and everything but what if we ARE [expletive]? Think about it!"
She then went on to explain that, in the five years they have known each other, they have grown up and are different people now. "Then, you were a struggling actor/personal trainer, hoping that this lil Empire show would change your life..." she wrote.
Gabby expressed how proud she is of everything her friend has accomplished, listing everything he has achieved until now:
"Today, you are #1 charting recording artist, performing to sold-out crowds, an author, a producer, a philanthropist and a director. I can't wait to see what the next 5 years will turn you into. You still won't be [expletive] though. I love you Friend."
Is not the first, and probably won't be the last time that Sidibe dedicates a post to Smollet. Last month, the actor directed one of the episodes of "Empire," and even though Gabby tends to be a harsh critic when it comes to the show, despite being part of it, she decided to give Jussie a free pass on his directing debut.
Gabby shared a hilarious video while getting ready to film and panned to Jussie, who was wearing a director headset as they joked around, and she wrote in her caption:
"So tonight's @empirefox will get all of my attention and the least amount of shade I've ever given out because Work/Home/Life/Forever Bae @jussiesmollett directed this episode! He did an incredible job and made sure we were all comfortable, proud of our performances, that we enjoyed each scene and more importantly, that I looked gorgeous! He can do no wrong in my book. Tune in tonight!!"
Fans are immersed in the friendship of these two incredible actors; they're actual "friendship goals."
Please fill in your e-mail so we can share with you our top stories!