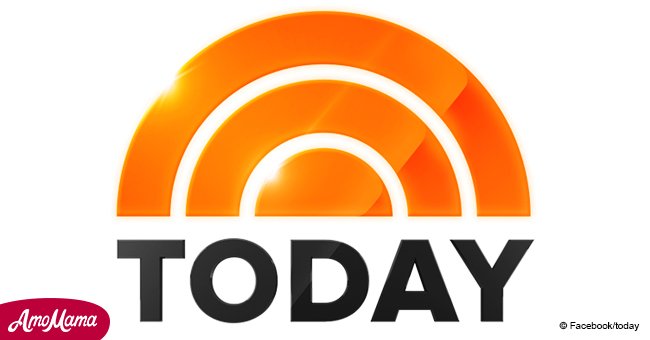 'Today' anchors took their kids out on a field trip
The children of Today hosts Jenna Bush Hager, Sheinelle Jones, Savannah Guthrie and Dylan Dreyer recently visited New York City's Museum of Ice Cream with their celebrity mothers.
To celebrate the beginning of the summer season, Today anchorwomen Jenna Bush Hager, Sheinelle Jones, Savannah Guthrie and Dylan Dreyer, along with Siri, the wife of host Carson Daly, gave their children a special treat.
The women teamed up and took their children on a field trip to the Museum of Ice Cream in New York City earlier this week.
36-year-old Hager revealed the reaction of the children when they were told about the special weekend outing.
Hager shared that before the children were told about the destination of their field trip, they reacted with groans, expressing their disinterest.
However, when the mothers revealed that the children were going to visit the Ice Cream Museum, the groans quickly switched to screams of excitement and happiness.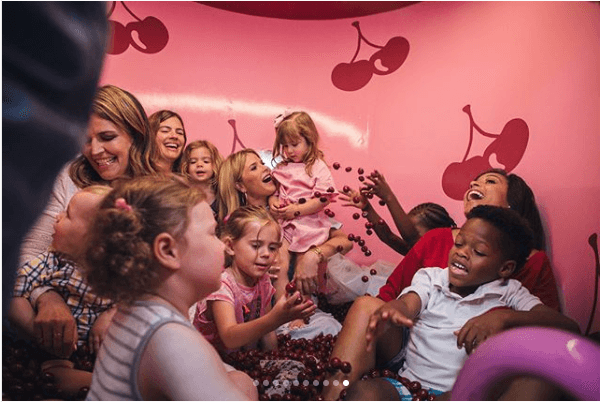 Source: Instagram
The children began their day out rolling around in a pit filled with cherries and jumping over a sprinkles' pond.
The toddlers were also seen having fun near a banana wall before heading to the gift shop to choose their favorite sweets.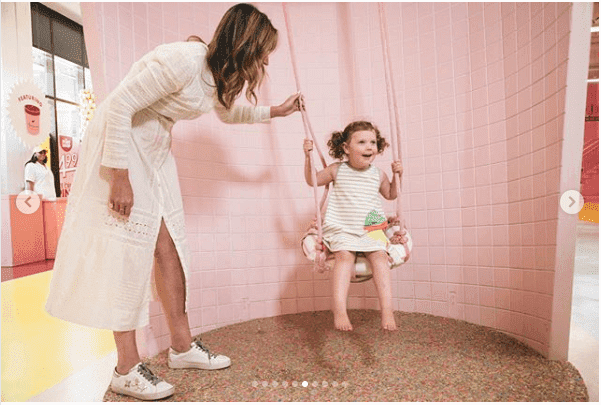 Source: Instagram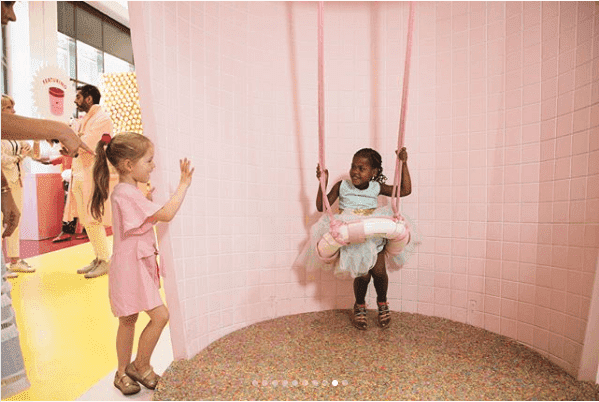 Source: Instagram
The celebrity mothers accompanied their children throughout the tour, and the group learned about all that went into creating ice cream.
However, the children seemed most excited about the tasting session that followed.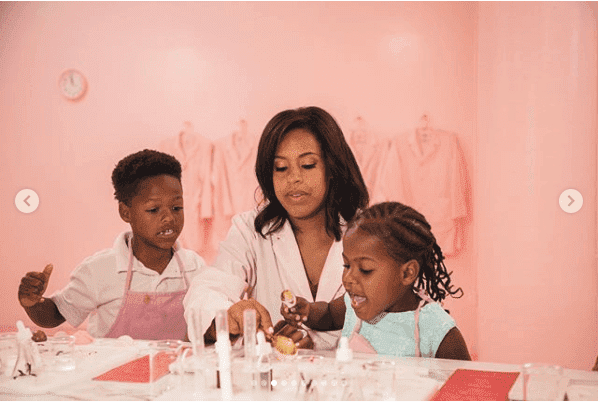 Source: Instagram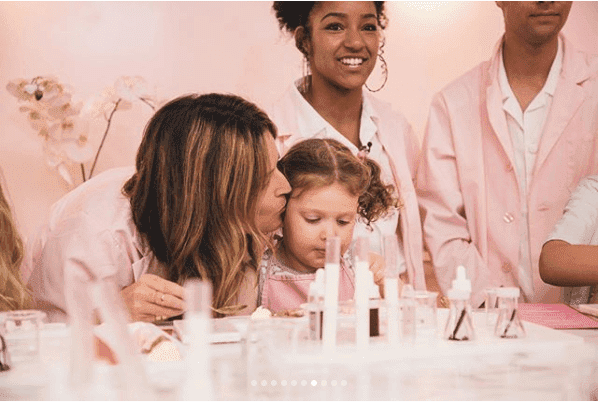 Source: Instagram
The adorable toddlers, including Guthrie's 3½-year-old daughter Vale, Hager's 5-year-old daughter Margaret 'Mila' Laura, 2½-year-old daughter Poppy Louise and Dreyer's 18-month-old boy Bradley, did not worry about getting their clothes stained.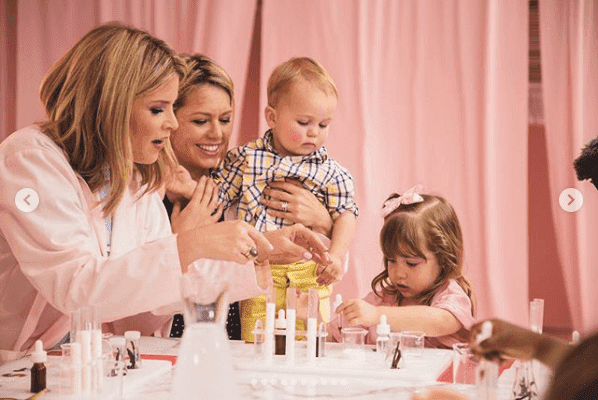 Source: Instagram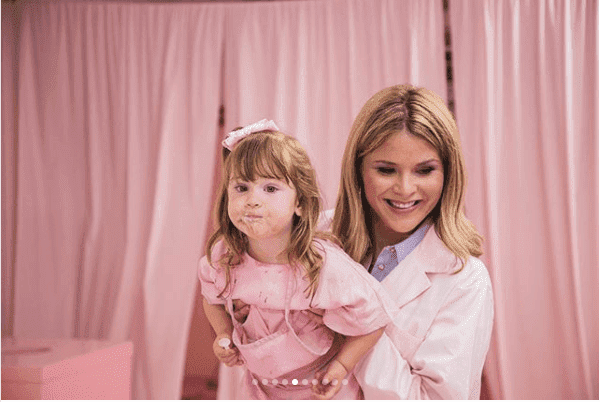 Source: Instagram
They were seen enjoying multiple samples of ice cream flavors, including Piñata and Sprinkle Pool.
The children spent an eventful day under the care of their mothers, and carried little memorabilia from the museum, much to the amusement of their parents.
Daly revealed that his 9-year-old son Jackson James brought home with a pocket full of cherry-shaped sweets.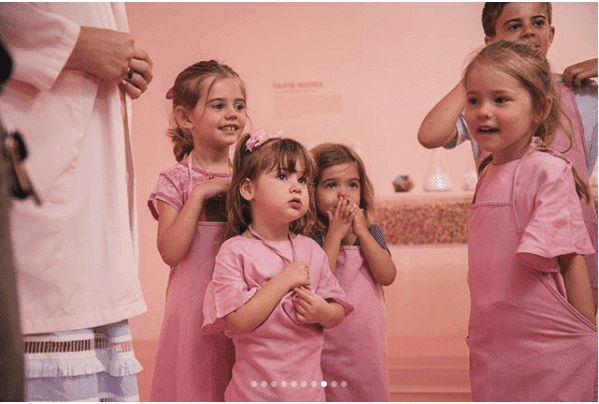 Source: Instagram
Hager had a similar experience, sharing that her children brought the same sweets stored safely in their underwear.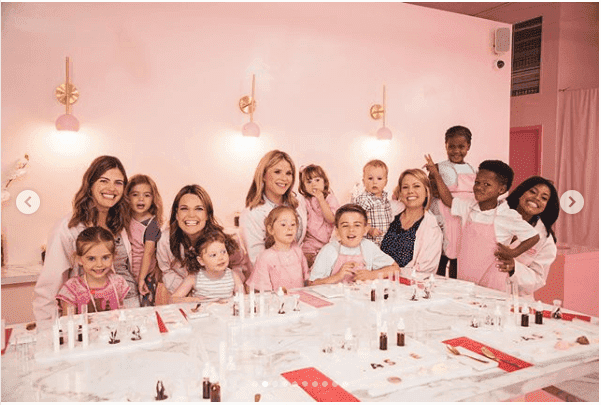 Source: Instagram
The proud mother-of-two also quipped that she personally loved the flavor of Churro Churro the most, a favorite she shared with her younger daughter Poppy Louise.
Read more about your favorite Today hosts on our Twitter account @amomama_usa.
Please fill in your e-mail so we can share with you our top stories!