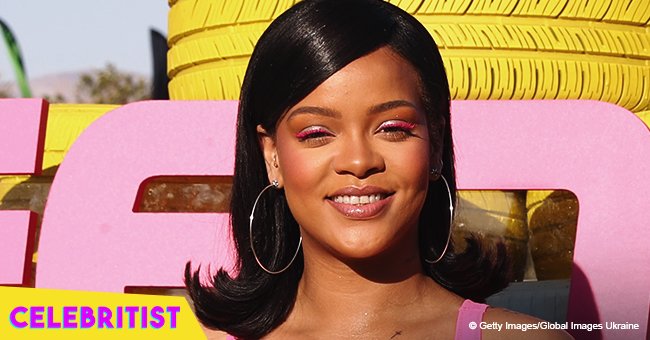 Rihanna steals the show in oversize blouse and baggy trousers at Paris Fashion Week
Singer, songwriter, and actress Rihanna attracted a lot of attention thanks to her outfit during the Louis Vuitton Menswear presentation in Paris, France.
The 30-year-old woman put on a simplistic yet stylish white jumpsuit. One of the most exciting aspects of that piece of clothing was how loose it was. Since its sleeves were short, the singer's arm tattoo was completely visible.
As for the accessories, Rihanna put on shiny gold and silver bracelets, a gold choker, and a necklace. Apart from that, she put on white geometrical glasses that gave her the final chic look.
According to Daily Mail, it was the first Men's Spring-Summer 2019 Fashion Show arranged by Louis Vuitton's new men's artistic director Virgil Abloh, and it was a total success.
Vogue reported that even though Abloh kept things minimal with male models and musicians wearing outsize adornments, Rihanna's outfit added a glamorous element to the event.
The singer attended that show a couple of days after she went to the London premiere of Ocean's 8, which took place at the Cineworld Leicester Square.
In the movie, a group of women portrayed by Sandra Bullock, Rihanna, Sarah Paulson, Helena Bonham, Cate Blanchett, Mindy Kaling, and Awkwafina, get together to pull off a $150 million heist at the Met Gala.
During the film, the audience enjoyed cameos of several celebrities, including Serena Williams, Anna Wintour, Zayn Malik, Katie Holmes, Kim Kardashian, Kendall Jenner, and Kylie Jenner.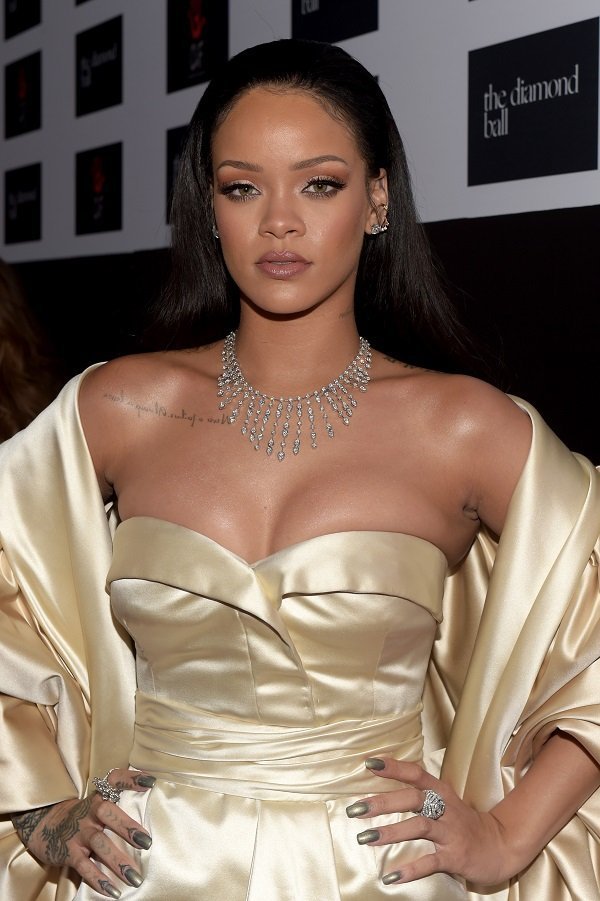 Source: Getty Images
Even though many people would be surprised by seeing Rihanna on the big screen, Ocean's 8 was not the first movie she has worked. In 2006, she took a small role on Bring It On: All or Nothing.
Later, in 2012, she would portray Gunner's Mate Second Class Cora Raikes in Battleship, the movie that represented Rihanna's first starring role.
After that, she worked in This Is the End and Valerian and the City of a Thousand Planets, before landing her most recent role in Ocean's 8.
Please fill in your e-mail so we can share with you our top stories!