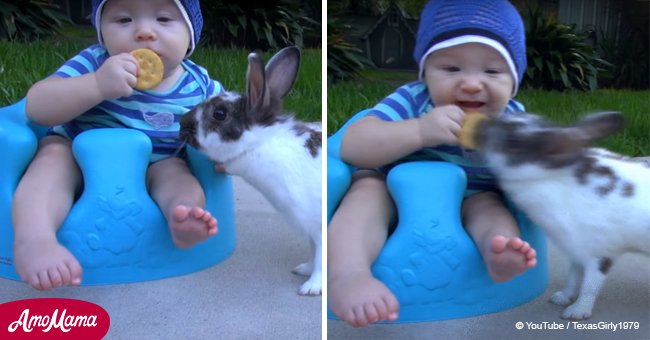 Thieving rabbit steals cracker right out of baby's hand (video)
Life is undoubtedly rough for five-month-old Spencer, who could not eat her first piece of solid food as the bunny had other plans.
The viral video was uploaded on YouTube by a channel named TexasGirly1979 on April 15, 2015.
A thieving rabbit's actions were captured on camera when he stole a cracker from a baby. Named Oreo, the bunny is seen with little Spencer as the video begins.
The five-month-old girl is sitting in a small blue chair with a piece of RITZ wheat cracker in her hand. The description of the video revealed that she had not eaten any solid food because she did not have any teeth.
The girl was only breastfed so far, and it was supposed to be her first piece of solid food. Unfortunately, Oreo the bunny thought the little one should not get it yet.
The long-eared rabbit is smelling the girl's food and then sneakily snatches the cracker out of her hand.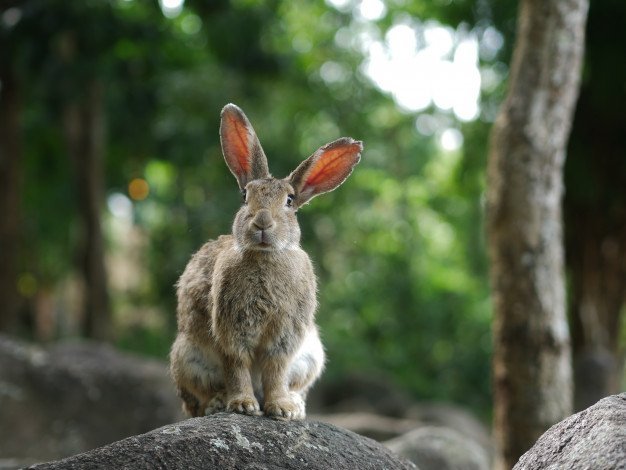 Source: Freepik
It then hops away quickly with the spoils in its mouth, leaving little Spencer utterly confused. The baby tries to look around in an attempt to comprehend what just happened.
The baby's bewildered expression is adorable. She tried hard to turn around to catch a glimpse of the thief. She is unable to succeed as she is sitting in the chair.
Spencer almost cries when she realizes that the bunny ran away with her treat. She then resorts to chewing on her fingers instead.
It happened all too quickly for the little girl to fully understand it. The camera zooms to where Oreo is happily enjoying the snack it just stole.
There was also a longer version of the incident which includes the little girl Spencer with Oreo and a pit bull.
The description read, 'Here are videos of Baby growing up with Oreo the Bunny. 3 month old, then 5, 6, 12 and 13 month old. Sharky the Pit Bull is here 8 years old.'
TexasGirly1979 also revealed that the pit bull passed away and that she was glad Spencer could meet him.
Read more on our Twitter account @amomama_usa.
Please fill in your e-mail so we can share with you our top stories!