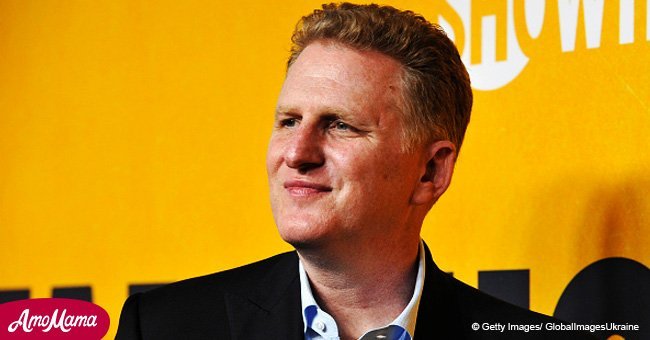 Actor Michael Rapaport hailed a hero for stopping passenger from opening plane's emergency exit
The 48-year-old actor and comedian, Michael Rapaport is best known for his role as Danny Hanson on Boston Public. He has now been hailed a national hero.
As reported by Fox News, Rapaport was on a flight to Los Angeles from Texas when a passenger from economy class tried to open the emergency exit door mid-flight.
Rapaport saw what was happening and rushed over to the man, who thought the emergency exit was the lavatory door! The man was directed back to his seat.
The incident was witnessed by Ted Kennedy, the Fox Sports Director, who said on Twitter that '[Rapaport] just stopped a guy on our plane from opening [the] emergency door.'
He added that Rapaport jumped right up and stopped the man, without hesitation, and ended his tweet with a cheerful 'Thanks, Mike!' To learn more, follow us on Twitter, at AmoMama USA.
As reported by TMZ, American Airlines confirmed that the man was evaluated by the FBI and cleared to continue on his trip to Vietnam, where he would be visiting his ailing mother.
Rapaport discussed the incident on his podcast, in an episode titled Long Live The Kane, and said that he was half asleep.
He added that the passenger didn't resist him but kept returning to the door, and had both hands on the emergency door's lever.
At that point, three basket players also rushed to help him detain the confused passenger. Rapaport joked about the incident on Twitter as well, saying one of the players thinks he's the next Rock, referring to Dwayne The Rock Johnson.
Fans of Rapaport can look forward to his recent screen appearances, albeit nothing as action-filled as his experience on the flight. He appears in the Netflix series Atypical.
The sitcom follows the life of an 18-year-old on the autism spectrum, and Rapaport leads the cast in the role of the teenager's father, Doug Gardner.
Please fill in your e-mail so we can share with you our top stories!