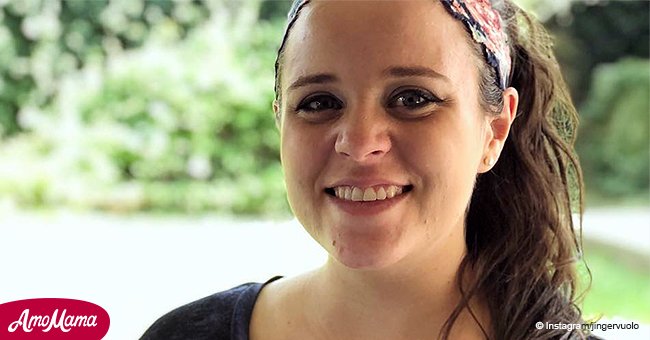 Jinger Duggar's husband posts to Instagram about her pregnancy
Anxious fans have been waiting for news about Jinger Duggar's due date
In January 2018, Jinger Duggar, 24, and her husband Jeremy Vuolo, 30, announced that they were expecting a baby, due in July,
This will be the author and reality TV personality's first child. Jinger is one of the Duggar Clan's famous 19 children, and fans of the show were excited to hear that she is expecting a little girl.
On the 24th of June, Vuolo got the fan's hopes up when he posted a teaser on Instagram hinting that the newest member of the Counting On family would be arriving "soon."
Eager fans speculated that Jinger might have gone into premature labor, and that the baby might be born before the July due date.
"I want my mom definitely at the birth of our child and so I've invited her and Jana as well and Jill, she wants to make it. (***) My mom, at this point, is the only one who's probably going to be able to make it for the birth."
Pastor Vuolo's most recent Instagram post set the fan's minds at ease. Jinger is still pregnant and not in labor. She was happily socializing with family members who had made the long trip from Arkansas to Laredo, Texas to be with the expectant mother.
The group included her sisters Jana, 28, and Jessa, 25. Jessa's husband, Ben Seewald, 23, and family-friend Laura DeMasie.
Jana has said she wanted to decorate her niece's nursery herself, and that maybe one of the reasons that brought her to Laredo. Jinger's sisters are helping the couple move into their new home before the baby's imminent birth.
Jinger is approaching her 37th week of pregnancy, and from this stage on, the baby could be born at any time.
Jinger has said that when her baby is born, her mother Michelle Duggar will be in attendance to support her and share her childbirth experience with her daughter.
It is probable that her sister Jill, who is a certified professional midwife, will also be present at the birth.
Please fill in your e-mail so we can share with you our top stories!