Woman paid tribute to late mother with powerful rendition of Whitney Houston classic
When Ashly Williams performed an incredible rendition of a Whitney Houston classic for her mother in heaven, she didn't expect to move judges to tears with her voice.
On September 19, 2013, Ashly stepped onto the famous X-Factor stage and brought down the house with her powerful rendition of Whitney Houston's I Will Always Love You.
During the flashback sequence, Ashly revealed that her mother was murdered when she was only 14 years old.
The aspiring singer stated she was now pursuing her dream in honor of her mother.
Before hitting the stage, she said: "This is the moment that I've been waiting for. The moment that my mother would be proud to see me accomplish."
Follow us on Twitter @amomama_usa.
When the judges questioned her what was interesting about her, Ashly responded that she's working on it.
She chose to perform I Will Always Love You by the legendary singer Whitney Houston.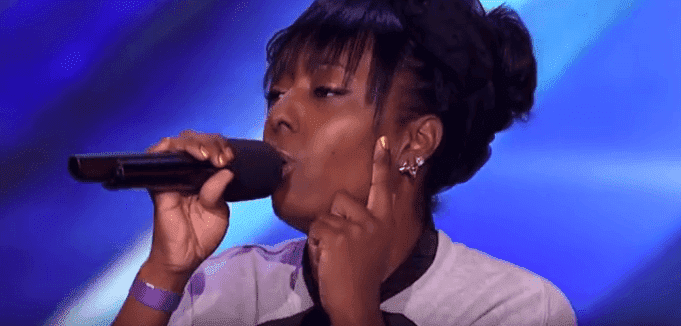 The judges wondered whether Ashly would be able to live up to the expectations of this incredible song. But she showed her true mettle within a few minutes.
After belting out a few lines, she brought herself to tears and also brought everyone to tears - the judges, the viewers, and America.
According to Gossip.com, here's what the judges had to say about her performance.
Kelly Rowland: "It's so funny, you're saying 'thank you' to everybody, and it's beautiful and it's humbling. But thank you, baby girl, for spilling your heart out in that vocal."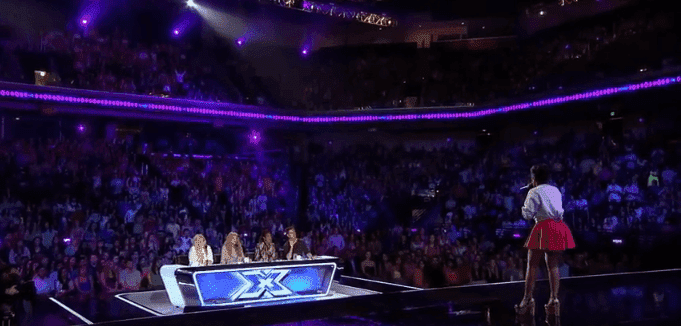 Demi Lovato: "Ashly, I'm like speechless. I had chills all over my arms and legs. And I can feel in it you, I can feel that heart…"
"I want to mentor you," Demi added later.
Paulina Rubio: "Oh my god, I was just captivated by your talent. That was an amazing performance… You've got it."
And Simon Cowell : "You know what, Ashly, this is why we brought the show to America — to find somebody like you. I think we just scratched the surface with you, Ashley, because I think that you're seriously, seriously good."
Ivy Jacobson of Hollywood Life was also impressed by Ashly's performance. She even dubbed her as the "standout of the night."