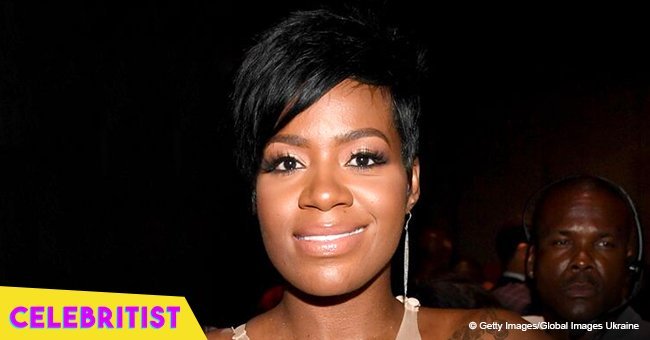 Fantasia's daughter looks all grown-up in jeans and black jacket in photo with young man
Zion Barrino, known as Fantasia's daughter, is now 16 years old and is seen posing with a young man on her social media page.
Wearing jeans and a black jacket, Zion looks all grown up as she stands alongside a guy wearing a white shirt as seen on the recent photo she posted on her Instagram profile.
It is yet unclear who the young man is but followers of the teenager seem to have kept their focus on Zion and praised her for her stunning looks.
Zion has remained away from the spotlight for years. At present, Zion can only be seen on her social media accounts.
She used to be seen together with her mother all the time during red-carpet events sporting her trademark hairstyle, her adorable, braided hairdo, which she sometimes embellished with colorful hair beads and pins.
Follow us on Twitter at AmoMama USA to know more about Zion during the start of her mother's career.
Born in North Carolina on August 8, 2001, Zion is the eldest child of Fantasia, who won American Idol and was nominated for a Grammy as a rhythm and blues vocalist. Zion was three years old when her mother won the hit singing competition.
During the early years of Fantasia's career, the singer used to take her daughter with her at her performances. In fact, she once made her daughter come up on stage to dance with her right before the end of the show.
On the video, Zion was shy at first but eventually busted the movies and showed off her talented, which she most probably inherited from her mother.
The mother and daughter danced together as they made their way out of the stage along with Fantasia's backup singers.
In 2014, tension rose when a custody battle happened between Zion's parents, Fantasia and her former partner, Brandel Shrouse.
Aside from Zion, Fantasia also has another child who was born in 2011, Zion's half-brother, Dallas Xavier Barrino.
Please fill in your e-mail so we can share with you our top stories!