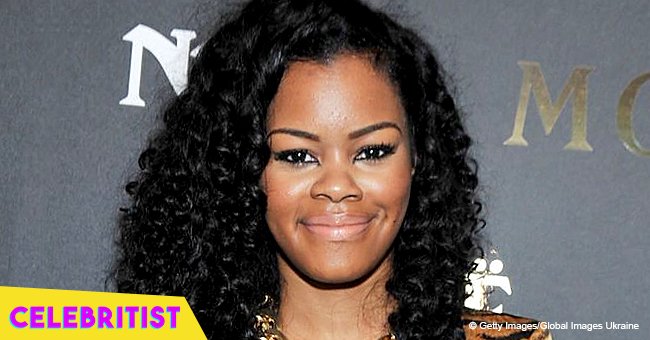 Teyana Taylor's 2-year-old daughter melts hearts while riding on dad's shoulders in recent pic
Proud father Iman Shumpert shared an adorable photo of him carrying his 2-year-old daughter Junie on his shoulders while out on the street. He shares the adorable little girl with Teyana Taylor.
After everything that Teyana and Iman have gone through, their main priority remains to be their daughter Junie, and that proves to be true based on the couple's social media feed. Both Teyana and Iman are extremely in-love with being parents, and they have been sharing adorable messages of love to one another on their Instagram accounts.
Iman's recent photo carrying Junie on his shoulders did not only melt his heart, as based on his caption, but of those who follow him as well.
Prior to the adorable photo of the father-and-daughter duo's night stroll, Iman shared a heartwarming Father's Day message explaining how the best part about life is raising a child with love.
"The best part of life is raising a child with love so that their energy adds to the world as opposed to ruining it. Thank you for this fatherhood stuff @teyanataylor and @babyjunie4 I love you dearly. I'll change yall pampers after the game go off lmao #happyfathersday"
Likewise, Teyana made sure to show appreciation for Shumpter by sharing a shoutout to "one of the most amazing fathers that [she] knows". She also made sure to say how lucky she and Junie are to have him in their lives.
Recently, Iman and Teyana were involved in the messy accusation of Pusha T claiming Drake has a child with an Instagram model. Since then, the rumored baby has been the topic of discussion everywhere, and artist after artist got caught up in the mess, one of them being Iman Shumpert.
A false report had surfaced online claiming that Iman had also had a fling with the young woman named Sophie Brussaux back in the day, something that he completely denies. He made sure to drop by Power 105.1's The Breakfast Club to clear his name once and for all. When the radio DJ asks whether or not the two were seeing each other, he replied saying:
"My interactions with her were a long time ago. I ain't saying I smashed, I'm saying that my interactions with her were a long time ago and she was deported or- I don't know how that works."
According to Shumpter, he and Brussaux never hooked up, and she was just someone he knew as a painter "who's just cool". Out of nowhere, Teyana pops up in the studio, surprising Iman but at the same time giving him a sense of calmness.
With Teyana by his side, Iman was able to power through all the questions being thrown at him, with his wife supporting him all throughout the interview. Teyana said that there was no chance that her husband could have cheated on her, saying: "Iman would've been dead. I got his location and everything."
At this point, it seems nothing can stop the Shumperts, and the couple will remain steadfast in their love, and will continue to raise their little bundle of joy in the best way they can.
Please fill in your e-mail so we can share with you our top stories!