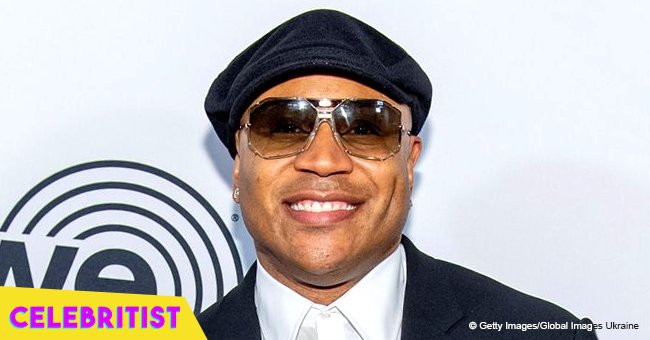 LL Cool J's 3 daughters stun in chic outfits in recent picture together
The actor/rapper has four children with his wife of over 20 years, and recently shared a photo of three of them together to social media for his fans to see.
LL Cool J has three beautiful daughters, and he couldn't be a more doting father if he tried to. The rapper's wife, Simone Smith recently took to Instagram to share a photo of their three girls, who are all already grown up.
27-year-old Italia Anita Maria, 22-year-old Samaria Leah Wisdom, and 17-year-old Nina Simone posed in the road together with a lovely forest background, smiling happily for the camera as their mom snapped the shot.
"Dem some good genes right there‼️ #mygirls #brainsandbeauty#betawards2018," she captioned the photo, pointing out how beautiful his young girls are.
Just the day before Father's Day in 2017, the rapper walked his oldest daughter down the aisle as she got married at the Sparkling Pointe Vineyards and Winery in Long Island, New York.
Speaking on the CBS TCA red carpet along with his NCIS: LA costar Chris O'Donnell, he shared that he was ecstatic for his daughter over her nuptials.
"I didn't lose a daughter, I gained a son. That was fun, you know what I'm saying? Beautiful ceremony," he said. "I was very emotional, yeah," he revealed, "but I didn't let [any tears] drop, though, you know? I let the wedding cry for me."
LL Cool J and his wife, Simone Smith, married in 1995.
LL Cool J was just 19 years old when he first met Smith, and have fought plenty of battles side by side, including cancer.
Smith found a lump in her leg and was subsequently diagnosed with bone cancer in the early 2000's. Her husband made a number of career choices at that stage that would allow him to be by her side as she fought for her life.
Fortunately, Smith kept a positive outlook on her life, and took to praying. She underwent an invasive procedure, and was declared cancer free shortly afterwards.
Please fill in your e-mail so we can share with you our top stories!