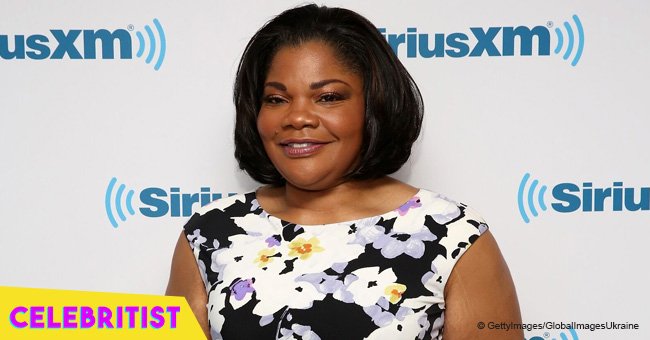 Mo'Nique shows off gray hair and drastic weight loss in colorful outfit
The actress has always been an advocate for bigger women, encouraging them to love themselves regardless of how they may look. But now she has made a drastic change.
Actress and comedian Mo'Nique has always been known to be big, and has previously spoke out to say "bigger is better" in an attempt to boost the confidence of other women who are considered to be "too big" by society.
Now, however, it seems as though she has changed her attitude. In a recent photograph, the Precious actress showed off a massive amount of weight loss.
The 50-year-old recently took to Instagram to share images of herself looked trimmed down. For the first time in her adult life, she weighs under 200 pounds.
"Hey my sisters. I am totally enjoying these AFRICAN PRINTS. Be unafraid to show off where you COME FROM. Love y'all. I am doing the STIR FRY DANCE. Lol," she captioned the multiple-photo post.
She opted for a low cut scoop-neck black shirt with long sleeves, and a skirt in shades of orange, red, white, and black in an African print style that fell just below her knees. The tight outfit showed just how much weight she had lost.
The actress revealed that the reason she changed her attitude towards her weight was down to her husband, Sidney Hicks.
He had asked her what she weighed, and when she told him he expressed concern that she was too heavy, and that he desperately wanted her around for a lifetime, which wouldn't happen if she didn't focus on her health.
Now Mo'Nique exercises with a personal trainer 5 times a week, doing plenty of dancing.
She also focuses on her diet, making sure to drink at least a gallon of water a day, avoiding anything fried, giving up red meat, and eating mostly raw fruits and vegetables, and fresh fish.
Please fill in your e-mail so we can share with you our top stories!