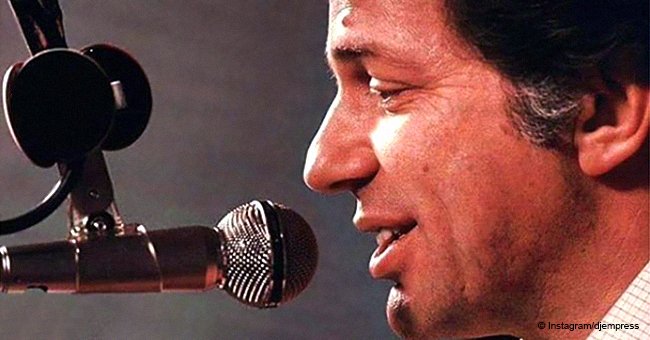 Radio legend Dan Ingram dies at 83
The acclaimed radio disc jockey, Dan Ingram, had a career that spanned more than five decades. He was living with Parkinson's disease.
The news of his passing was shared on Twitter by his good friend and colleague, WCBS disc jokey, Dan Taylor. Ingram was 83 years old and had been battling Parkinson's for four years.
Tayler said on the social media platform that he was devasted and had lost a friend and a mentor. He added that Ingram was 'the best of the best.'
'Ya [sic] missed the best of the best. To my radio brethren, we lost a stellar communicator [and] they'll [sic] never be another like him.'
Dan Taylor, Twitter, June 25, 2018.
To learn more about Dan Ingram, who wasn't related to fellow radio personality, Clarke Ingram, follow our official Twitter page, at AmoMama USA.
The founder of Music Radio 77, Allan Sniffen, wrote on the station's website that Ingram 'had numerous neurological problems' but confirmed that his death was due to choking.
He assured Ingram's fans and followers that the radio personality did not suffer, and went on to describe how much Ingram meant to him.
As a child, Sniffen looked up to Ingram. As an adult, he revered him and added that he could not fathom a world without Big Dan. 'I'm struggling,' he admitted.
According to People, Ingram began his career in the early sixties when he joined WABC-AM, and his witty introductions which questioned the status quo soon made him a household name.
He left WABC-AM 21 years later and during that time had seen the rise of many rock legends, such as the Roling Stones and The Beatles.
Ingram took a job at WKTU-FM in the mid-eighties and also pursued a career in commercial voice-over work. His third major stint was at WCBS-FM, where he remained until his retirement in 2003.
The New York Times reported that Ingram is survived by his third wife, Maureen, nine children, 26 grandchildren and 12 great-grandchildren.
Please fill in your e-mail so we can share with you our top stories!