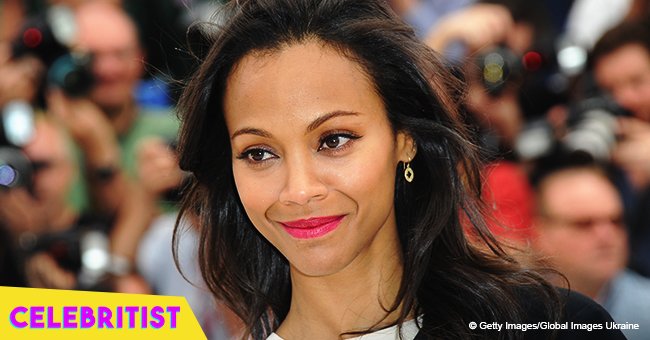 Zoe Saldana stuns in strapless leopard print suit, enyoying time on the beach
Zoe Saldana rocks a one-piece swimsuit while vacationing with her family after opening up about how she involves her children in her films during a recent interview.
Taking a break from her busy schedule, Zoe Saldana is in Italy enjoying the sun and flaunting her assets in a leopard print swimsuit.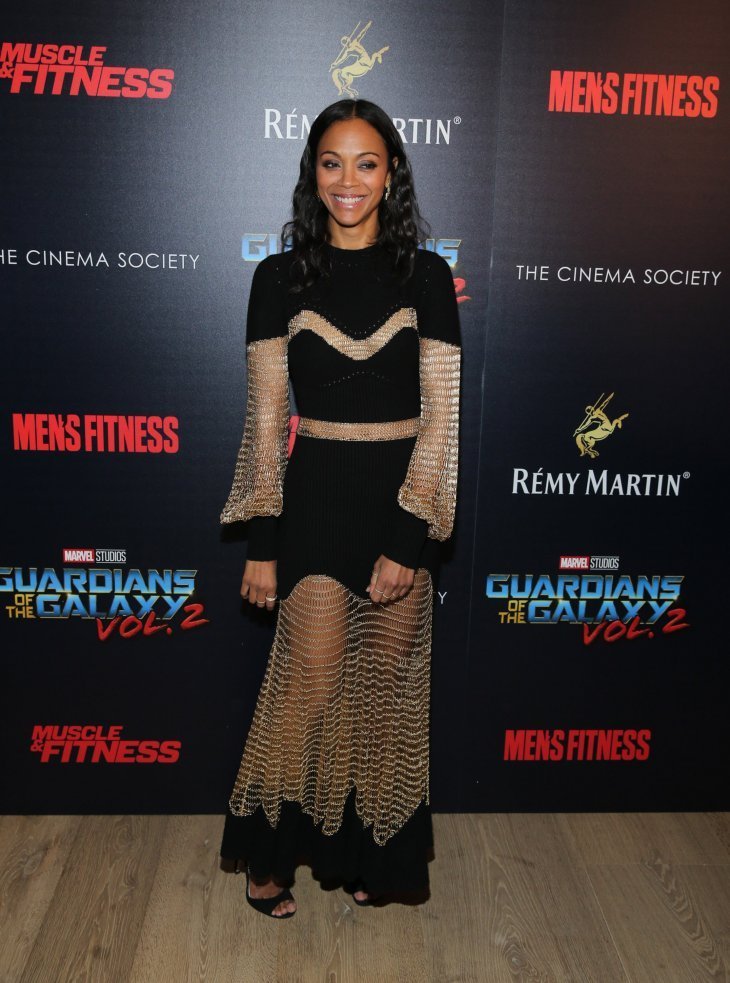 Source: Getty Images
The 40-year-old who's also a mother-of-three showcased her stunning figure wearing a strapless black-and-white one-piece while chilling in Forte dei Marmi. The actress was spotted on Tuesday displaying her toned arms and legs as she sauntered at the beach along with her family.
She was joined by her husband Marco Peregro and their three children, twins Bowie and Cy, 3 and Zen, 14 months. At one point, the make-up free beauty was photographed sipping drinks and tending to her son as well as chatting with her husband of five years.
Zoe previously opened up about her family revealing how meticulous she could be about revealing to her children how she and her husband came about completing their family of five. She explained,
"When we're there, when the time comes and our third baby is a little older, and all the forces that helped us have him with us are comfortable, then we will share it because we know it would be very positive and inspiring to many families that are looking to complete themselves and are not able to do it in the conventional way.
"Seeking alternative ways to start a family should be encouraged, should be empowered and I think we should spread that education, that information out there, when the time is right."
Zoe surprised the world last year when she announced the arrival of her third son, as she didn't appear to be pregnant months before. Though she didn't provide details of how Zen came about, she shared her excitement by breaking the news on Instagram with an adorable photo of her three children.
"Marco and I are elated to share the news of the birth of our son Zen. We couldn't feel more blessed with the new addition to our family. #threeboys... oh boy!"
Raising three boys, Zoe is grateful she has her husband's full support. She also revealed during an interview with People that she introduced her films to her superhero-loving boys to answer their questions about them. She brings them to the set so they see the whole process of putting on make-up and understand why their mother would look a different way. Watch Zoe opening up about introducing her films to her kids below.
Please fill in your e-mail so we can share with you our top stories!