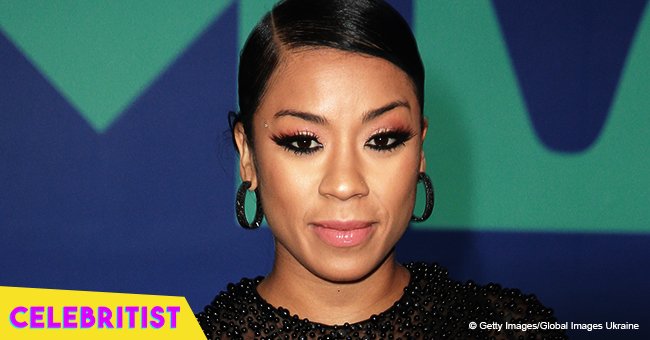 Keyshia Cole's baller ex-husband shares touching moment with grown-up son who resembles him
Daniel Gibson becomes emotional as he shares a touching post with his son amid the drama of two women claiming to be his girlfriend.
He may have found another woman (or two) after his divorce from Keisha Cole, but Daniel 'Booby' Gibson proves he's first and foremost a father in a recent touching post.
The former NBA player waxed sentimental as he shared a sweet moment with his son Daniel Jr. shortly after Father's Day. In the photo he posted, the ballplayer was seated across a table from his 7-year-old who stared back at him smiling as they enjoyed some drinks. The father and son looked so much alike grinning at each other, proof that the two have a special bond.
Daniel went on to pen a heartfelt message recalling the day when his now-grown son was still a crying baby who smiled upon hearing his voice. He fondly remembers that moment as the "greatest feeling" before affirming to his son that more than anything else, he's proudest to be his father. Here's the entirety of his heart-melting message.
"The days fly by when I'm by your side. It's like the world stops spinning so we can enjoy our time. I still remember you the moment you opened ya eyes for the first time, you had the toughest Lil frown then let out a big ass cry, but when you heard my voice that smile couldn't hold itself inside... to this day, it's still the greatest feeling I've ever known. & Though it's hard sometimes to watch you grow, sometimes I fear that I'm losing my baby boy, I just really hope that you know, of all the things I am - an athlete, an artist, a musician, a son, a brother, a writer, a friend, a lover - the one that makes me proudest will always be your father."
Daniel's marriage with Keisha Cole ended in September when the latter filed for divorce. The ex-couple wed in 2011 but revealed in their divorce filing that they'd been separated since 2014. Citing irreconcilable differences as the cause, Keisha requested for joint legal and physical custody of their son and asked for spousal support to be waived for both parties.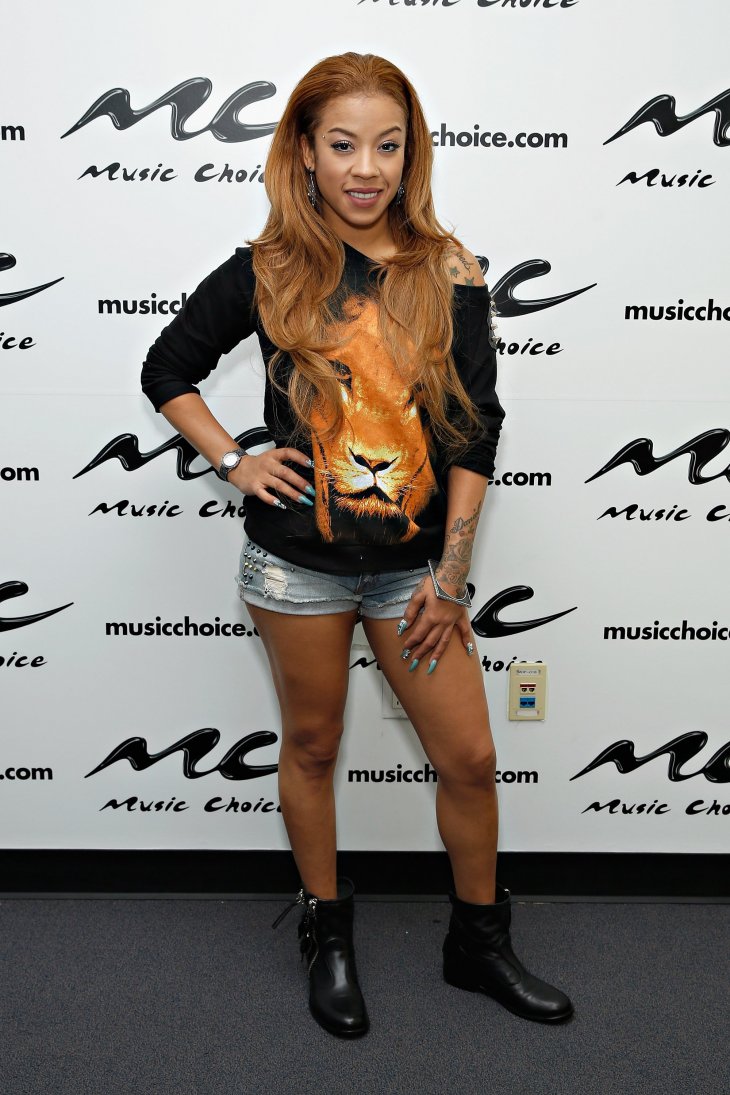 Source: Getty Images / Global Images of Ukraine
Early this year, Daniel was rumored to have found new love when a snap captured by Fameolous surfaced featuring an IG model named Sinfony Rosales with a smiling Daniel. In the comments section, the 'Love & Hip Hop' star referred to the woman as "baby" which seemed to confirm their relationship. He wrote,
"Dam y'all ruthless lol. At least my baby luh me. wishing everybody nothing but blessings."
While that relationship's being validated, another woman came forward and revealed an alleged hook-up with Daniel. She further denied that Daniel had a new girlfriend and disclosed that the reality star borrowed money from her. The woman who goes by the name @kiyomileslie on Instagram called out Daniel on social media writing,
"Girl bye Daniel is a whole liar and [expletive] BUM! How they in love and we just stop talking. He with her cuz I wouldn't have em!" [sic]
She adds,
"Daniel Hiram Gibson you are right about one thing! You are GOOFY [expletive]...you ask me for money then out partying with the next Lil [Expletive]? Should asked that [expletive] for some money since you such in "need" what you wanted me to help you impress yo [expletive] or fly your [expletive] in...NEGATIVE! Better stop playing on me...ON YOU! [expletive] you better find you a lil [expletive] that got her own. You are pathetic."
Daniel responded to the outburst by saying,
"Because of my snap? You show this side to me a lot & imma just believe you. I asked you for help because I needed you. I didn't think that depended on w ho I was out with when you just came back from NO with a whole [expletive] u use to talk to so I thought we was past it. But you got it. I won't look there. It's understood."
It appears there's a lot of drama surrounding Daniel and his women. How this plays out remains to be seen.
Please fill in your e-mail so we can share with you our top stories!