Closer Weekly: Kevin Costner gushes about parenting 7 children
The 63-year-old actor, director, and producer, Kevin Costner, simply adores being a father to his seven children. He recently talked about how they reward his life. 
His children range in ages from 9 to 34 and born from three different relationships, but he wouldn't have it any other way, saying he feels proud of the kind of father he has become. 
In an exclusive interview with Closer Weekly, he admits that it took him a while to recover from his divorce from his first wife and that he was hesitant to tell his girlfriend that he loved her. 
His first wife was Cindy Silva. They met in college and had three children together - Anne, Lily and Joseph - however, their marriage fell apart after 16 years. To learn more, don't forget to follow our Twitter page, AmoMama USA. 
After his divorce, he dated Brigit Cunningham, Elle Macpherson, and Bridget Rooney, with whom he as a 22-year-old son Liam. However, the couple never wed. 
Costner explained that his current wife, Christine, wanted children but he was scared of prospect. Thankfully, he didn't let fear win. 
He realized that he might lose a beautiful woman who is willing to be with him to his very last breath because he was too afraid of another marriage and fatherhood.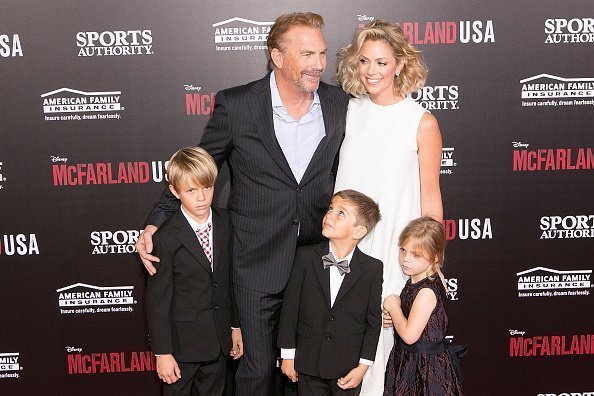 "That's all it took. Sometimes you learn the thing you're most afraid of will save your life."
Kevin Costner, Closer Weekly, June 27, 2018.
The couple tied the knot in 2004 and had three children together, Cayden, Hayes, and Grace. It's the same Grace he mentioned on the Jimmy Kimmel Live show two years ago. 
He told Jimmy that Grace often puts him in his place. She ran into the living room while he was watching one of his films, and pointed out that the had a "fat belly." 
Fans of Costner can look forward to his upcoming film, The Highwaymen, in which he portrays the role of Frank Hamer.