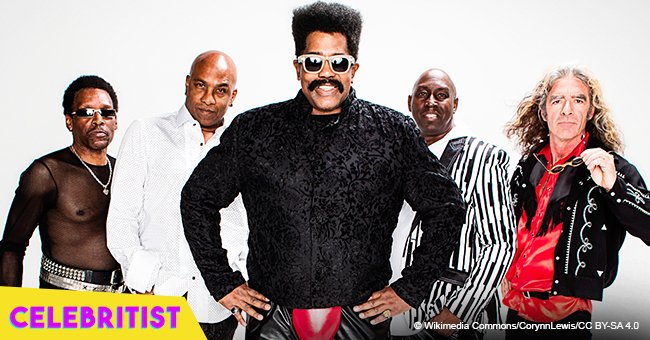 Remember 'Cameo's lead singer Larry Blackmon? His son looks like him but chose different career
The R&B singer and band front man's son may have a famous father, but he's chosen a very different career path from the music industry.
Larry Blackmon's 33-year-old son, Larry Scott Blackmon, has decided to go into politics, and last year ran for City Council in February 2017 in Harlem.
Larry Scott looks a lot like his famous father, and even shares his paternal musical talent, but opted for a more corporate job that would still keep him in the limelight.
Chosing a profession outside of the music industry also meant that Larry Scott could say that anything he achieved would not be as a result of his biological connection to Larry.
But even so, the singer always supports his son in his political ventures.
On top of his politics, Larry Scott is also a social activist. He is very well known in the New York scene for his work in the public sector.
He's worked with many political figures in the game, including former New York City Mayor Michael Bloomberg, U.S. Sen. Charles Schumer, former president nominee, Hillary Rodham Clinton; and U.S. Rep. Charles Rangel.
From 2014, he served as 'Vice President of community and government affairs' for the NYC based online grocer, Fresh Direct.
But in 2017, when he ran for city council, he was hit by scandal that lost him the election. There was a controversy surrounding his name that resulted in his name first being removed and then reinstated on the ballot.
Opponents accused Larry Scott and his lawyer of receiving special treatment from the city's elected officials during his campaign. The opponents and Board of Elections committee felt he had violated campaign rules.
"In what critics claim is an extraordinary political deal, seven of the 10 commissioners on the city's Board of Elections abstained in a vote to remove a politically-connected candidate, Larry Scott Blackmon, from the ballot — overruling their own lawyers and ignoring legal precedent," the NY Post reported.
As a result of the scandal, his name was tarnished in the eyes of voters, and he ended up losing the election.
Please fill in your e-mail so we can share with you our top stories!