Little girl toddles into soldier father's arms at airport after long deployment (video)
A young girl welcomed home her soldier father from months of deployment. The tear-jerking moment was captured on video.
Published on YouTube on January 14, 2017, the video shows a baby girl walking towards his father at the airport after he returned from deployment.
All soldiers want to be home after being away on deployment. One soldier's daughter greeted his father as soon as he puts his bags down at the airport.
The look of delight, surprise, and happiness on her young face was worth more than a thousand words to him. She's grown so much since he last saw her.
Wearing a blue outfit, the little girl showed his daddy that she can walk now.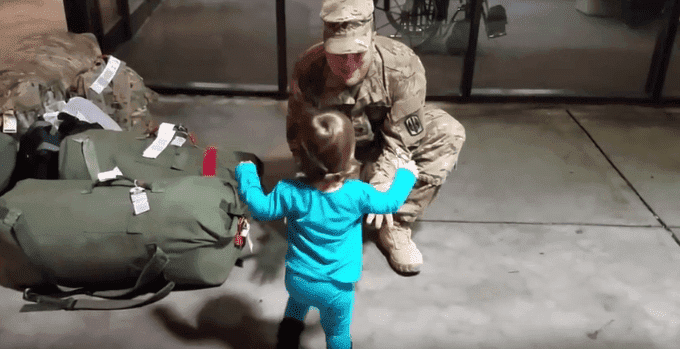 Follow us on Twitter @amomama_usa.
She began hugging him and holding on to him. It seemed that the toddler didn't want to let his father go.
The soldier also embraced her. He was gently patting her, talking and kissing her before he puts her down. However, it appeared that she wants more.
The heartwarming clip has melted hearts on the internet.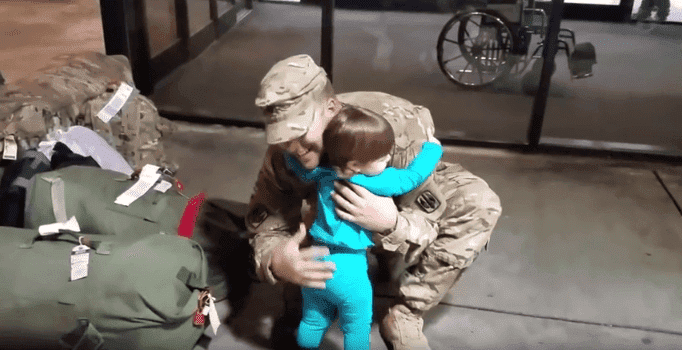 Facebook user Vanessa Alonso commented: 'Daddy is my friend. I recognize them! I'm so Happy for you!'
'The level of cuteness overload happening is so cute. Love how excited she was to see her daddy was so sweet. So adorable. Possibly one of the cutest daddy/daughter relationships I've ever seen.' commented Jin Owen.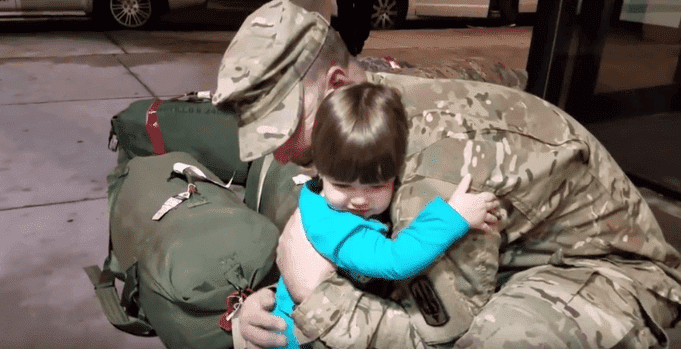 Jocelyn Briones wrote: 'Welcome home! She is getting so big!!'
Stories about daughters welcoming their soldier father at the airport are aplenty. One such story is Karas Ogelsby's.
In 2015, the youngster couldn't wait to see his father, Lt Daniel Ogelsby, who spent the last nine months with his men in Kuwait, as reported by Daily Mail.
At the airport, Karas interrupts the middle of military service to embrace him. And it seemed that Daniel couldn't resist breaking rank to give her a big hug in return.