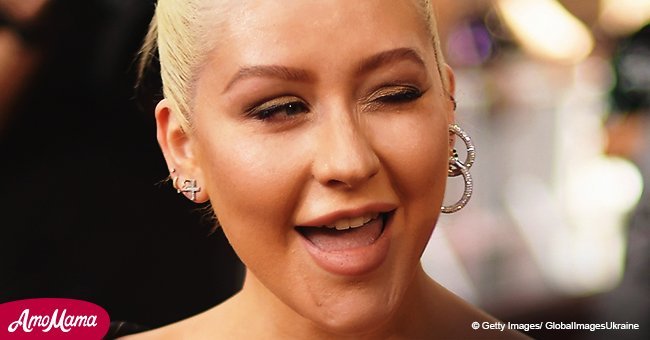 Christina Aguilera shares sultry photo of herself in bathtub
Christina Aguilera posted a daring photo of herself in a bathtub on social media encouraging self-love.
On her Instagram profile, the pop sensation shared a Polaroid shot of herself sitting in a black tub filled with bubbles and rose petals.
Aguilera tied her blonde locks in a high bun as she rested her head on the edge of the tub while closing her eyes and displaying a clam face. She also had her arms crossed to cover her chest.
On the caption, Aguilera wrote, 'Don't forget to exhale & love yourself.'
The photo was a reminder to her fans not to stress out on things and that it's always a good idea to have some alone time.
Seemingly, the singer's mantra is to appreciate and always take care of oneself.
Follow us on Twitter at AmoMama USA to read more updates about the vocal powerhouse that is Aguilera.
For the first time in more than ten years, Aguilera – who is now a mother to two children – is currently preparing for her big comeback on the road for her tour.
It had been six years since she released her new album which is entitled Liberation.
Talking to People, the singer shared that she was excited to be back on tour once again.
She said, "I feel like a new artist again, which is so refreshing. It's what I've been needing for so long. I don't really have any expectations."
Although Lotus, her last record, was released in 2012, she did not do a headline tour at the time because she decided being a mother was more important than her career.
Aguilera has two kids. Her eldest is ten-year-old son Max Liron shared with her former husband, Jordan Bratman, and she also has a four-year-old daughter named Summer Rain shared with her fiancé, Matt Rutler.
Since she began preparing for her Liberation tour, Aguilera explained that it was scary for her since she was not a mother during her last tour years ago.
For this tour, her son will be staying with his father in Los Angeles so he could stay in school while Aguilera's daughter will be coming along with her on the road.
Please fill in your e-mail so we can share with you our top stories!