Serena Williams' daughter steals hearts in cute tennis outfit
Olympia Ohanian is being groomed to follow her mother's footsteps as a world tennis champion, and fans are delighted to see her getting immersed in the tennis world as early as now. 
Just when everyone thought Alexis Olympia Ohanian Jr. couldn't get any cuter, she steps out for Wimbledon to cheer for her mother Serena, the tennis legend herself. 
In a photo posted on Alexis Olympia's official Instagram account, she could be seen sitting on a tennis court, while playing with the grass sporting a white striped tennis outfit. 
Her proud dad Alexis Ohanian Sr. made sure to chime in with a comment, joking around about how Olympia is still too young to play doubles with her legendary mother. Likewise, her aunt Venus also wrote a comment about how Olympia could not be her mom's doubles partner because that role is already filled by her.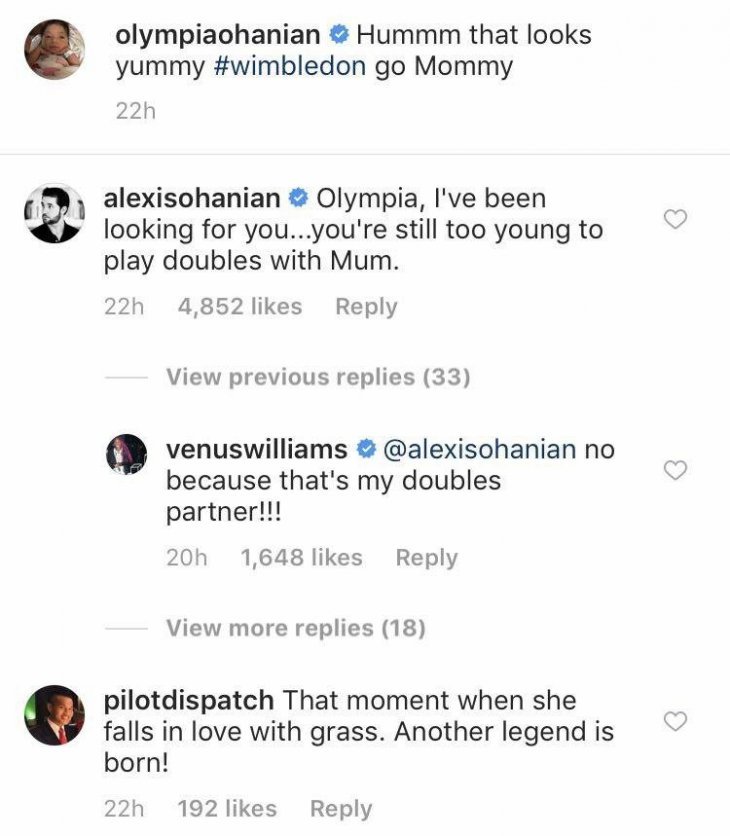 The official Wimbledon Instagram page couldn't help but join in on the fun as well, making sure to write their own comment about the adorable sight.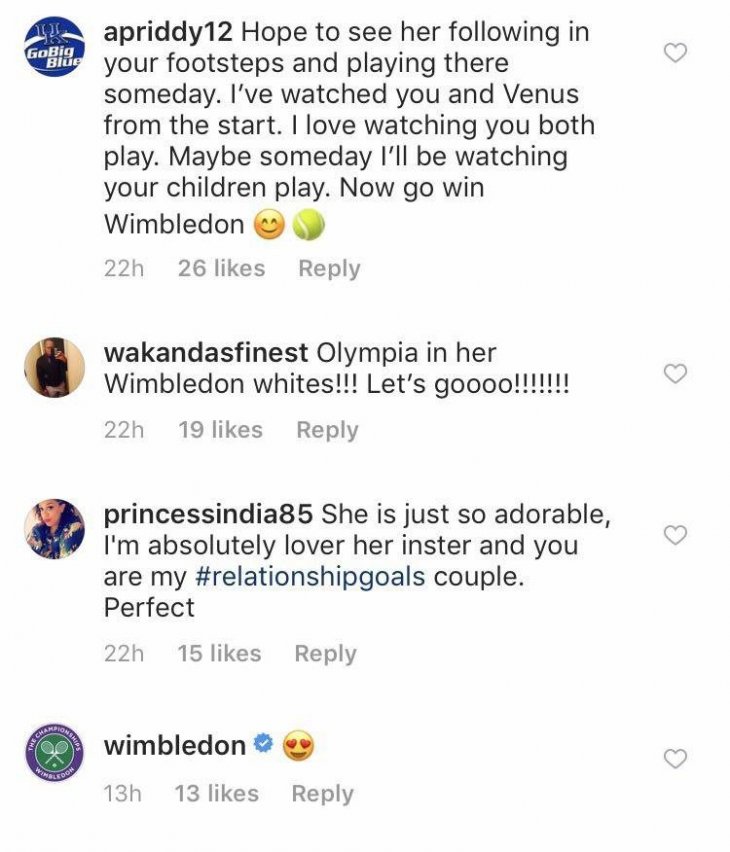 It seems like Wimbledon this year is set to be a family affair for the Ohanians, with her husband and daughter supporting her all the way as she competes during the tournament. This comes after she pulled out of the French Open due to injury, forcing her to withdraw from her match against tennis rival Maria Sharapova just hours prior to its start.
Williams officially returned to the game in March, at the BNP Paribas Open in Indian Wells, California, where she reached the third round. But after she lost in the first round of the Miami Open to Naomi Osaka just a week after, she did not play on tour for almost two months, as she chose to focus on improving her fitness and her game at her coach Patrick Mouratoglou's academy near Nice, France. 
Serena chose to forgo all of the clay court warm-up tournaments prior to the French Open, arriving 453rd and unseeded. However, she began hitting high notes when the tournament began, winning three rounds and defeating two seeded players: No. 17, Ash Barty, and No. 11, Julia Gorges. She was set to meet with her rival Maria Sharapova, whom she had defeated 18 times in a row. 
During her third round victory over Gorges last Saturday however, Williams said she began feeling a sharp pain in her pectoral muscle. She still decided to play on Sunday night in a doubles match with her sister Venus, but the two ended up losing in three sets. She struggled with her serve in the later stages of the match due to the pain she felt. 
Now that she is fully recovered, the Tennis superstar is off to try and claim her eighth Wimbledon title.