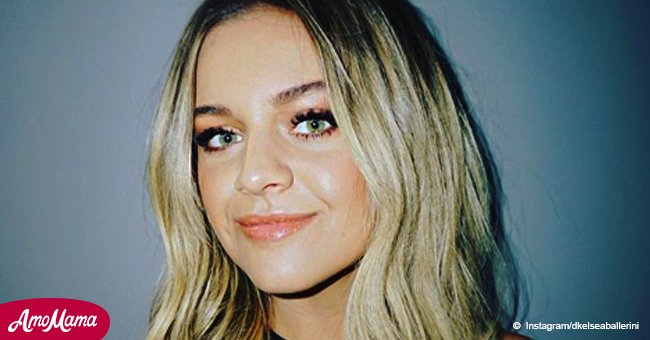 Kelsea Ballerini surprises young patient in Detroit Children's Hospital
The 24-year-old pop singer and songwriter, Kelsea Ballerini, has a heart of gold and proved it recently when she reached out to a fan.
Tori, one of Ballerini's teenage fans, was admitted to the Children's Hospital in Detroit, and couldn't make it to Keith Urban's concert, where Ballerini was to perform as his opening act.
Instead, Ballerini contacted Tori afterward and shared the interaction with her 1.2 million followers. She introduced the young patient as 'sweet Tori,' Pop Culture reported.
In the caption, Ballerini explained that she was delighted to 'see [Tori's] pretty face and say hello,' adding that she cannot wait to hug the teenager when she's back in town.
The video is a short clip of Tori thanking Ballerini for taking the time to contact her. For more inspirational stories like these, follow our official Twitter page, at AmoMama USA.
Tori said Ballerini's video call made her day and lifted her spirits. She was feeling despondent because the hospital stay meant she missed "out on a lot of stuff."
"This is one of the hardest hospital stays I've had, even though it's only for a week. Every time I would think of the conversation, I just started smiling."
In a recent interview with Yahoo, it was revealed that Ballerini rose to fame a year ago when she was nominated for a Grammy in the category of 'Best New Artist.'
She cites Taylor Swift, Kelly Clarkson, and Britney Spears as her influencers, saying that studying their styles and music has helped her grow as an artist.
Ballerini feels that there is space for everyone in the country music industry, and gets annoyed with the media refers to a country music queen. "It makes all of us feel like there's only one spot," she said.
Fans of the rising star can look forward to her upcoming concerts. She is currently traveling with Urban's Graffiti U Tour, and dates of their forthcoming performances can be found on her website.
Please fill in your e-mail so we can share with you our top stories!