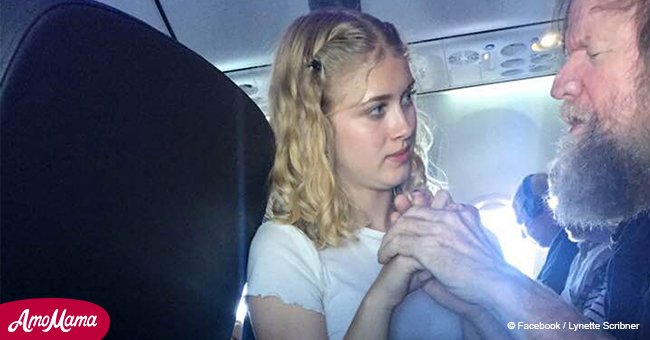 Teen girl uses sign language to help deaf and blind man struggling on plane
15-year-old Clara Daly volunteered to help Tim, a blind and deaf man who was finding it hard to communicate on board Alaska Airlines.
A co-passenger Lynette Scribner first noticed him at Logan International Airport in Boston, Massachusetts, and shared the story on Facebook on June 20, 2018.
Lynette, an Oregon resident, observed a unique conversation between two people at the airport. At first, she tried not to stare, but couldn't her eyes off them.
Read more on our Twitter account @amomama_usa.
The man named Tim had been visiting his sister, who signed into his hands so he could feel her words.
Incidentally, the blind and deaf man assigned to the middle seat in her row. Since Tim was traveling alone, the man on the aisle seat, Eric, gave up his place graciously.
The flight attendants wanted to assist Tim during his journey but could not communicate with him. When he reached out to touch their faces and arms, they didn't flinch. There was a sincere effort to help him.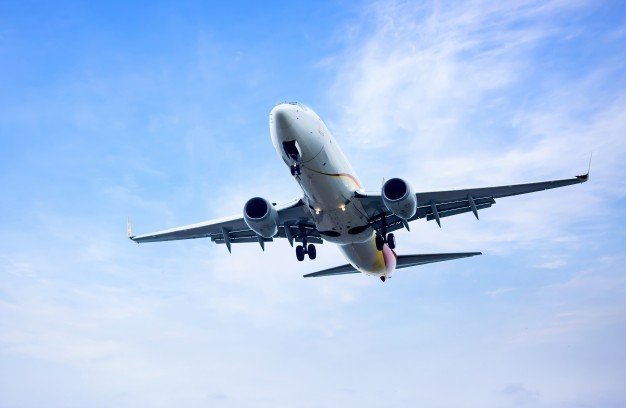 Source: Freepik
Lynette wrote, "He had some verbal ability, but clearly could not understand them. The man who had given up his seat did his best to assist him with things like opening coffee creamer and putting it in his coffee."
They decided to reach out to other passengers for help. They paged them on the intercom to check if anyone knew sign language. Immediately, 15-year-old Clara Daly came forward.
She was traveling with her mother from Boston to Los Angeles. She was on the same flight that included a layover in Portland, Oregon.
The California teen had learned American Sign Language because she had dyslexia. ASL was the 'easiest' foreign language for her, she claimed.
Clara was with Tim for the rest of her flight, focussing solely on his every need.
Passengers watched in wonder as she signed letter after letter into his hand. The two carried on an animated conversation with each other.
Tim even asked if she was pretty to.which she blushed and laughed, while Eric, who had learned a few signs himself, answered Tim with an enthusiastic yes.
Lynette said she had not seen so many people rally to take care of another person. Everyone around them could not help but smile along with the pair. Tim seemed thrilled to have someone who could talk to him.
For Lynette, it was a 'beautiful reminder' that there are good people who look out for each other in the 'time of too much awfulness.'
The Facebook post went viral and was shared nearly 500,000 times on social media.
On June 21, 2018, she shared an update saying the incident came to the attention of Alaska Airlines, who are now in touch with Clara's family, Eric, and the facility where Tim lives.
Please fill in your e-mail so we can share with you our top stories!