Two former circus elephants finally reunite after being apart for 20 years
An inspiring video of two former circus elephants, Shirley and Jenny, reuniting after more than 20 years moved the internet.
The video uploaded to YouTube by Evolve Campaigns is capable of leaving anyone in tears because it shows how animals too are capable of expressing their joys and grief just like humans.
Recorded at the Elephant Sanctuary in Tennessee, the video shows the two elephants immediately recognizing each other even after two decades of separation. Moreover, their yearning to get close to one another is also visibly apparent in the video.
Shirley and Jenny were both brought to the barn so that they could be released into the wild. Before the release, the two animals got an opportunity to get reacquainted. What followed was a reaction the likes of which the shelter-keepers had never witnessed.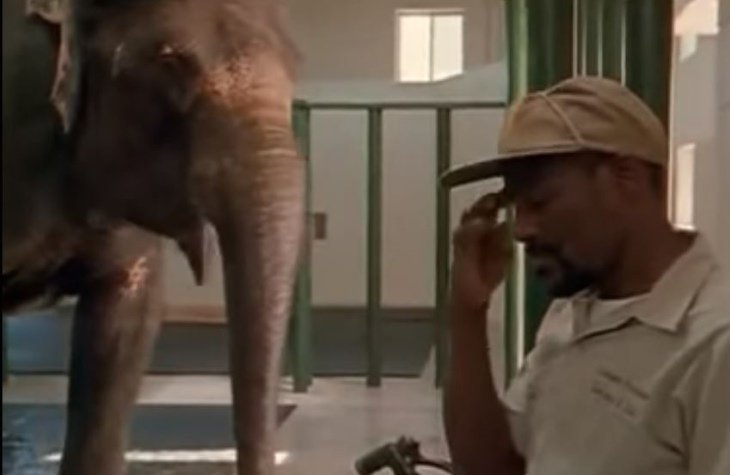 Source: YouTube
"Trumpets and rumbles continued throughout the night," the narration to the video revealed, talking about the excitement of the two elephants after seeing each other after a long time.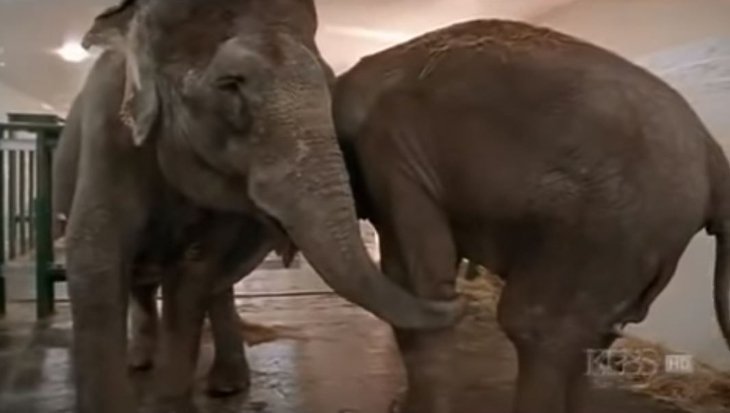 Source: YouTube
In their effort of getting closer to one another, the elephants even bent the steel cage that separated them. One of the personnel then finally opened the gate and Shirley stepped through, reuniting with her long lost friend.
Follow us on Twitter to learn more.
It was further reported that Jenny and Shirley were captive in the same circus crew. Jenny was only an infant at the time and was brought from Asia.
The narration to the video suggested that Jenny might have then taken "comfort" in Shirley's company, while Shirley might have played the role of a mother to the younger elephant as she adjusted to a life in a strange land.
Now, almost 25 years later, the two old friends were the closest thing to family for one another. Together, they were once again ready to face their future in the wild.
Please fill in your e-mail so we can share with you our top stories!