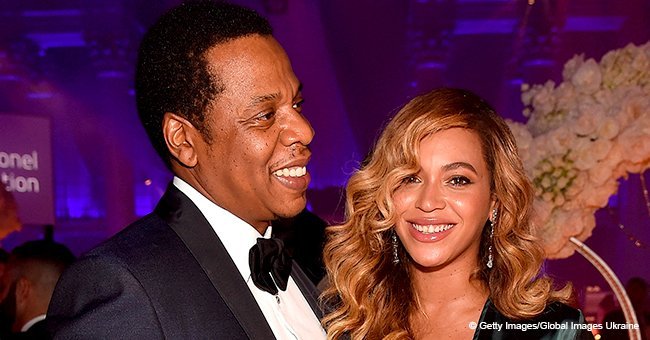 Beyoncé and Jay-Z get dragged over Blue Ivy's recent hairstyle
The Carters received some hate from disturbed fans and netizens over their eldest daughter Blue Ivy's recent hairstyle.
Beyonce and Jay-Z are in an extremely familiar situation yet again, after their daughter Blue Ivy was spotted sporting a messy bun while out in the park with her dad over the weekend. Bey was previously criticized back in 2014, when a woman named Jasmine Tolliver made a Change.org petition for them to take better care of Blue Ivy's hair.
According to E! News, the appeal was titled "Comb Her Hair", and featured a description that read:
"As a woman who understands the importance of hair care. It's disturbing to watch a child suffering from the lack of hair moisture. The parents of Blue Ivy. Sean Carter A.K.A Jay-Z and Beyoncé has failed at numerous attempts of doing Blue Ivy Hair. This matter has escalated to the child developing matted dreads and lint balls. Please let's get the word out to properly care for Blue Ivy hair"
While Beyonce might have one of the most loyal fanbases in the world, that did not stop 2,600 people from signing the online petition, even sharing their opinions about Blue's hairstyle.
"Because no child who's mom spends thousands on her hair (monthly) should live life looking like a sheep!"
"I hate when a mother looks like a million dollars with their hair all done and the child looks like they haven't seen a comb since they were born."
Now, a good four years later, it seems Blue Ivy's hair is still the subject of some people's hatred. While out in Germany, she sported a bun that evidently showed her curly locks. Some haters made sure to voice out their opinions once again, saying how the little girl's hair looks extremely unhealthy and in need of some care.

Source: Instagram

Source: Instagram
However, there were some commenters who did not see anything wrong with Blue's hair, pointing out that she is only a child and that people should let her be.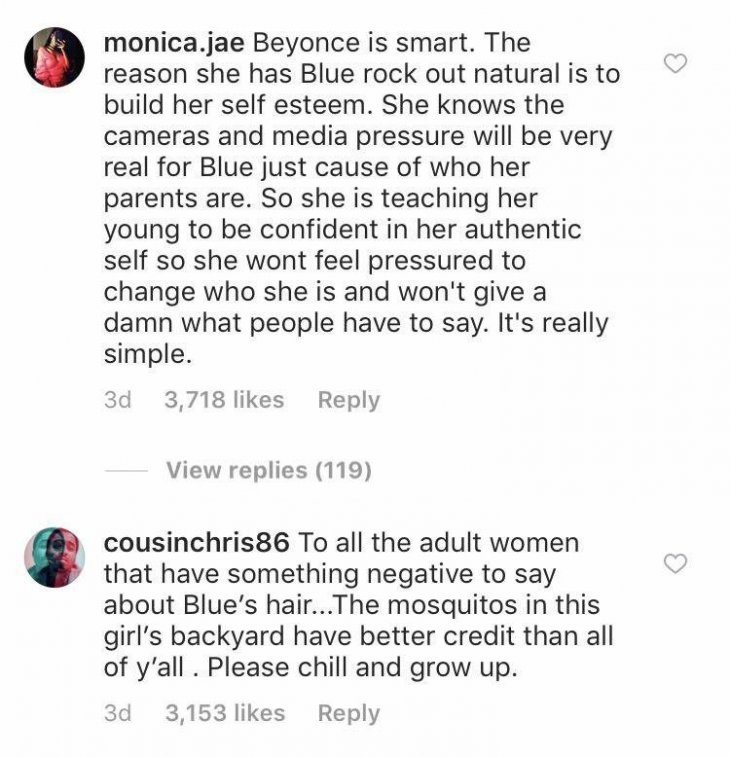 Source: Instagram
Beyonce and Jay-Z have been touring Europe for their On The Road II Tour which kicked off in Cardiff, UK in early June. Since the tour will be on-going til early October, the Carters have brought along their children on tour so as not to miss any precious time with their young ones.
Please fill in your e-mail so we can share with you our top stories!