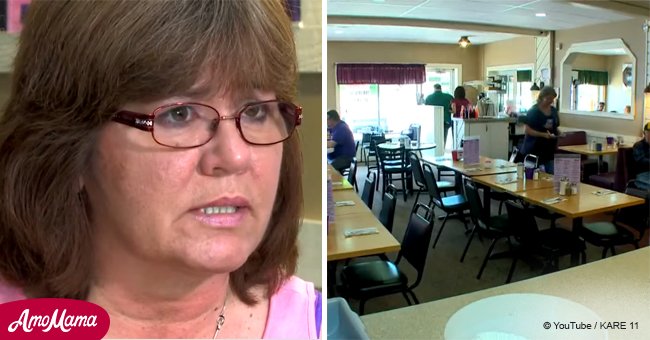 Waitress notices customer's strange expression and instantly realizes she's choking
Waitress Joann Leser went in to work and unexpectedly saved a life
Joann Leser has been a waitress at Crystal Café, in Minneapolis for over 20 years, but on the 4th of June 2018 work was not business as usual.
Something extraordinary happened that turned Leser into a heroine, and she shared her experience on Youtube.
Leser noticed a young woman walking to the bathroom quickly, and then coming out just seconds later, waving her hands in the air. She realized what was happening and lept into action.
"She was walking to the bathroom pretty fast and I thought she was going to get sick. And then, she came out seconds later waving her hands."
Joann Leser, Youtube, 4th of June 2018.
Leser grabbed the woman, spun her around and performed the Heimlich maneuver, something she had learned from watching TV shows.
The woman spat out the piece of food that was blocking her airway and started breathing again. Leser and the woman hugged, and she went back to her table to finish her breakfast.
She said that she hoped to see her customer again, and though the woman is a regular, Leser doesn't know her name.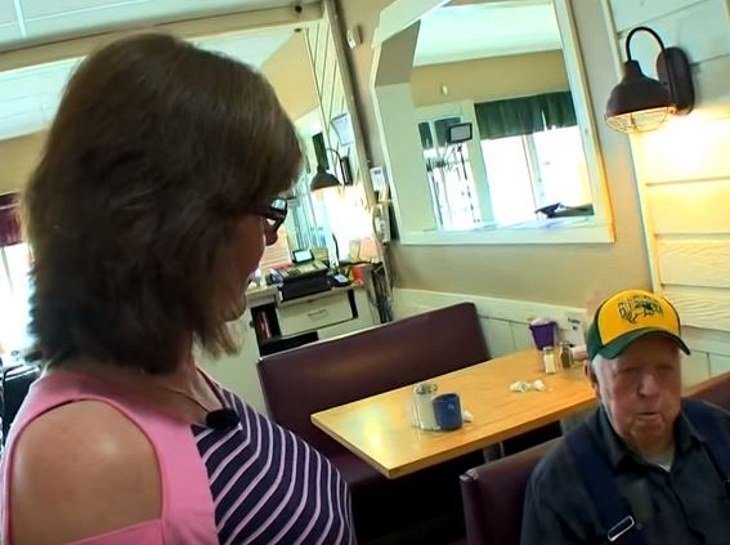 Source: Youtube
Leser recommends that everyone should learn how to do the Heimlich Maneuver, and she plans to take first aid training, including CPR.
The Heimlich maneuver is a first aid procedure used to treat upper airway obstructions or choking by foreign objects. The procedure is named after Dr. Henry Heimlich, who first described it in 1974.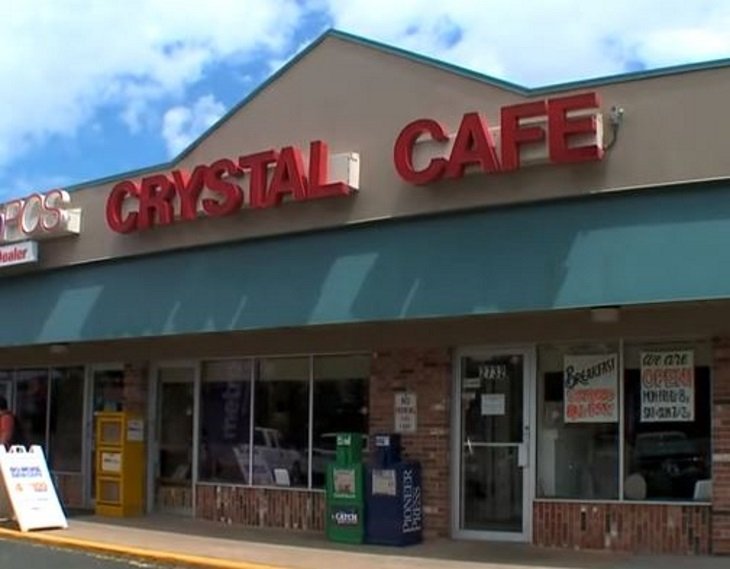 Source: Youtube
Choking is the fourth leading cause of unintentional injury death and is most often caused by choking on food, and the recommended first response treatment in the Heimlich maneuver.
The Red Cross and the American Heart Association offer courses to people wishing to master these essential, life-saving skills.
Please fill in your e-mail so we can share with you our top stories!