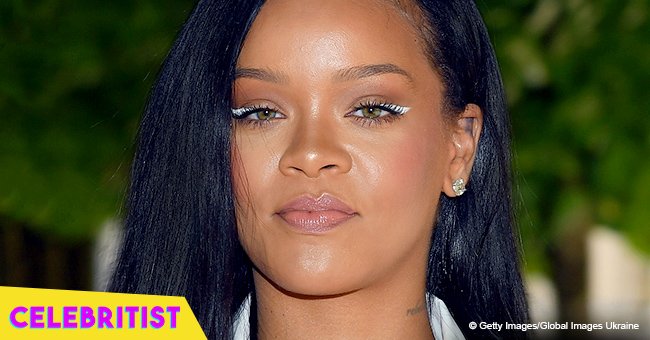 Rihanna pays tribute to late grandmother Dolly 6 years after her passing
Worldwide famous pop star Rihanna took to Instagram to share a photo of her late grandmother six years after her passing.
The blurry image showed a woman with short hair looking at the camera while slightly smiling. For the caption, Rihanna wrote that she was celebrating her grandmother's life that day and that she couldn't be that successful if her grandmother wouldn't have prayed for her.
Finally, she pointed out that even though it has been six years since 'Gran Gran Dolly' died, Rihanna and her family still love her like she was alive.
As soon as the pop star posted that picture, her fans and followers took to the comment section to share their thoughts. One of them was Instagram user Thelisa Coates, who pointed out that Dolly's skin was beautiful.
In 2012, Clara Dolly Brathwaite passed away. She was hospitalized at the Memorial Sloan-Kettering Hospital in New York where she was being treated for cancer.
As Daily Mail reported, Rihanna posted a couple of intimate photos spending time with Dolly a couple of weeks before the woman died.
The relationship that Rihanna and her grandmother had was great and the singer has clarified that with all the images and messages that she has shared showing Dolly on her social media accounts.
One year after Dolly's passing, Rihanna shared a photo showing her and her grandmother sharing some quality time as Dolly was gently caressing the singer's face. In the caption, Rihanna admitted that though it had been a year since her grandmother died, she never actually left.
The pop star added that she missed the sound of her voice, her beautiful hands, the way she danced, doing her makeup, and taking pictures of her.
Rihanna also revealed to being happy because Dolly was in Heaven dancing and laughing with the Angels. She finally said that her grandmother was her precious Angel and that she loved her 'beyond what words can describe.'
Please fill in your e-mail so we can share with you our top stories!