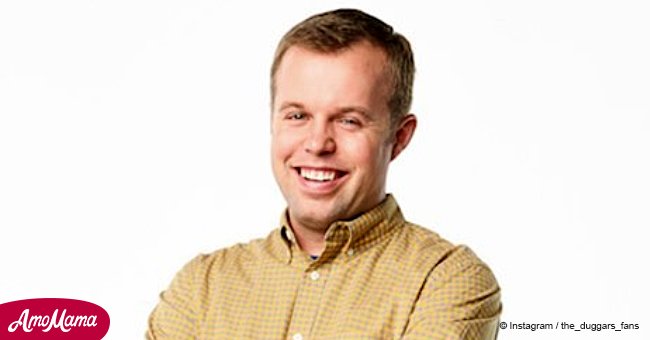 John-David Duggar shares intimate pic with partner after courtship announcement
The 28-year-old John-David Duggar shared a beautiful photo of his future bride. The couple described their courtship as a 'wonderful journey.'
They created a combined Instagram account earlier this week, @johnandabbie, and John said in the first post that he 'reconsidered the whole "bachelor 'til the rapture" thing.'
In a more recent post, the couple can be seen at an Arkansas Razorbacks game. The post was captioned: 'The Razorbacks lost, but I'm still feeling like a winner!'
John-David's parents, Jim Bob and Michelle, announced the courtship on the Duggars' website. To learn more, follow our official Twitter page, at AmoMama USA.
'Abbie and I are just so excited, we've known of each other for several years. We fell in love very quickly, and it's been a wonderful journey thus far.'
John-David Duggar, Duggar Family website, June 26, 2018.
As reported by Pop Culture, John-David "really connected" with the 26-year-old Abbie a few months ago at a church gathering.
They fell in love and decided to move ahead with the relationship after "a lot of prayer, a lot of counsel" and spending some time together.
TLC confirmed that Abbie is from Oklahoma, where she worked as a nurse, and John-David has spent a lot of time in her hometown during their courtship.
To mark the new chapter of their journey together, John-David has given Abbie a heart-shaped necklace as a sign of his love and devotion.
John-David has nine brothers and nine sisters, seven of whom are already married, including his younger brother Josiah who married his girlfriend of six months over the weekend.
The Duggar family first became a household name when TLC picked up their reality show, 19 Kids and Counting.
The network canceled the show after the eldest son, Josh, made headlines for molesting younger girls, including his sisters.
Josh also has three sons and two daughters with his wife of 10-years, Anna. Their spin-off show, Counting On, will return to the small screen on July 30.
Please fill in your e-mail so we can share with you our top stories!