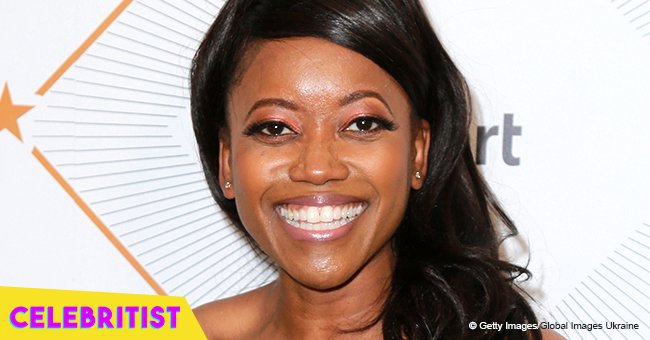 Erika Alexander slays in puffy mini dress that shows her shapely legs in pic
The beautiful actress has been a strong advocate for diversity in the film and tech industries, and looks absolutely fabulous while doing so.
Erika Alexander, who played Pam on The Cosby Show from 1990 until 1992, is still making waves as a film and television actress over 20 years later. She also helped to launch Color Farm, a company that features diverse creators.
She recently appeared in Venice speaking on behalf of Color Farm and its mission at a panel hosted by the Geena Davis Institute, hoping to promote the company and its mission to elevate content creators of color.
Speaking on the panel, Alexander pulled out all the stops, making sure she had everyone's attention simply by the classy way she was dressed for the occasion.
"Today I'm a 'Googler' in Venice! I'll be talking diversity in film/TV/tech, representing my company @ColorFarm on a panel hosted by the Geena Davis Institute @gdigm I need your support, so please follow me now on @colorfarm Tonight we'll live stream some portions of the panel. And follow to see my journey as we build this business from the ground up," she captioned the image.
Alexander wore a short black dress, with a high collar and puffy sleeves that fell down to her elbows. While the dress was loose-fitting around her chest, it was tight around her waist and down to the hemline which sat high on her thighs.
She left her curly hair loosely hanging about her shoulders, with just a head band to keep it from hanging in her face.
The actress has credits to her name dating back from 1986, and is still active today. She has appeared in Love Liza, Déjà Vu, and Brave New Jersey on film.
On television, she has made an appearance in both Law & Order and Law & Order: Special Victims Unit, as well as CSI and CSI: Miami. She has also made guest appearance in NCIS: New Orleans and Grey's Anatomy over the years.
Alexander has been married to her husband and screenwriter Tony Puryear for over two decades, after tying the knot in 1997.
The couple has no children together, They are notoriously private about their personal lives, and have never publicly addressed why they have never had a baby, despite plenty of speculation in the media about it.
Puryear and Alexander may appear to some to be a strange couple, but they've never entertained questions about their relationship.
And while Puryear may seem to be very caucasian, he's in fact half black, and has always identified as a black man, despite his fair skin.
He also grew up in a black neighborhood, and went to Bronx High School. Over the years, he has directed Hip Hop videos for the likes of artists like EPMD, LL Cool J and K-Solo.
Please fill in your e-mail so we can share with you our top stories!