Joseline Hernandez gets dragged after sharing video of daughter trying to sing
Little Bonnie Bella is the target of online hating once again after her reality star mom shared a couple of videos of the girl trying to sing and learning the numbers in Spanish. Joseline couldn't be more unbothered about the haters, because she now has a reality show on the works.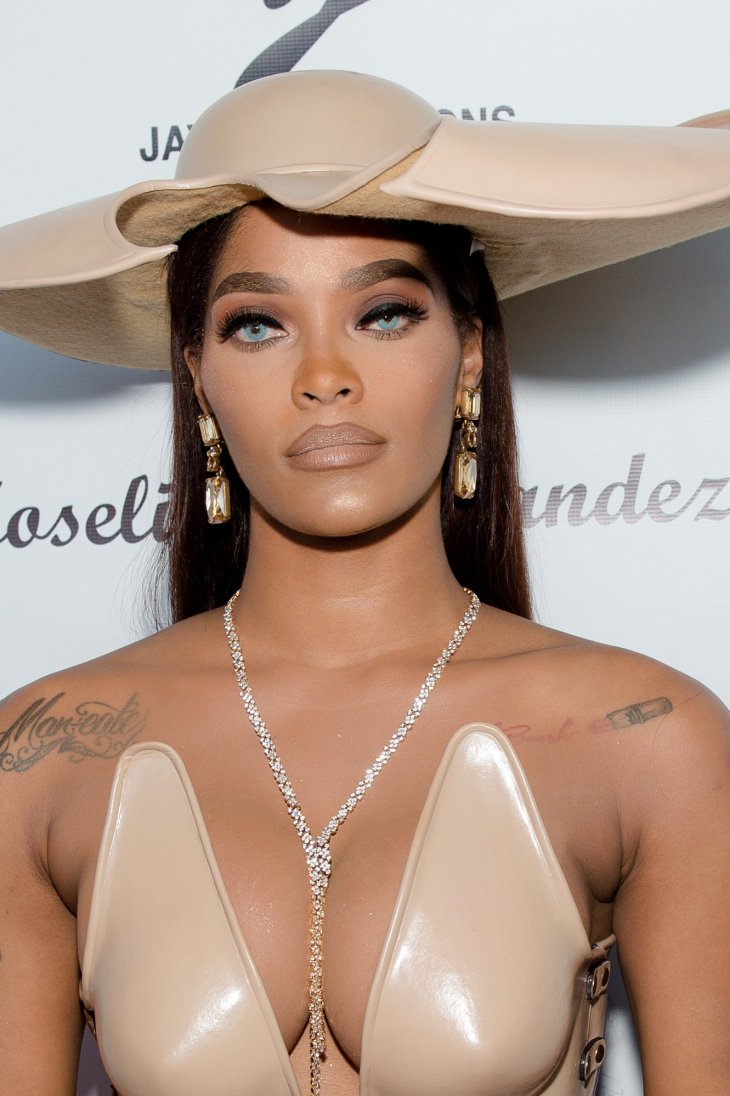 Joseline Hernandez quit to VH1's "Love & Hip-Hop Atlanta" by making a dramatic exit from the show's final reunion on season six. Since, then, the Puerto Rican Princess has been living her best life working on her music and raising her adorable daughter away from all the drama.
Bonnie Bella is the daughter of Joseline and music producer Stevie J, with whom the woman had a bitter custody fight for an entire year. However, the former flames reached an agreement a few months ago, and they seem to be back to normal and co-parenting in peace.
According to TMZ, they have joint legal custody of the adorable girl, but Joseline won primary physical care of the toddler, which explains why she took her away from her father in Atlanta.
Now, Bonnie Bella is set to make her debut on television on Joseline's new reality show, "Joseline Takes Miami," powered by WeTV. The show is set to begin filming at the end of July and will be produced by Joseline herself and Carlos King, who has produced "Real Housewives of Atlanta" and several other shows.
Hernandez shared the news with her loyal fans through an Instagram post where she wrote "@wetv is my new family! Thanks to everyone that worked so hard to see this thru. My amazing team I owe this to you all. I'm beyond ecstatic and holding my breath.... thank you all."
Some detractors of Joseline are not happy about the aspiring singer getting her show, and they have even resorted to messing with her daughter to try and get a reaction out of her.
In a recent couple of videos that the 31-years-old model shared on Instagram, she's teaching her daughter the numbers on Spanish following a song, and in the other, Bonnie is warming up her voice with a pink microphone while rocking a hairstyle that many people have been criticizing non-stop.
People dragged Joseline for braiding Bonnie's hair in a way that is "sticking up," which some people find "ugly, unflattering, and boyish." Instagram user @lovelyblessed24 said "She's a cutie.....But her hair needs to be fixed better than that!" and @mrs.davis_baby added, "Bonnie is beautiful, but the hair gotta go."
However, other fans came to Bonnie and Joseline's defense immediately. User @cassandra9313 said "Why do people say such mean things in regards to children. They are the most beautiful and purest example of God's love," and @goldigher added "She a lil kid NOT A DOLL!!! Do y'all expect her to be dolled up every day at HOME? Let that baby be a baby."
We can't wait to see more of Joseline and Bonnie Bella's life in Miami through their new reality show.